Mini Lizzies Drive Change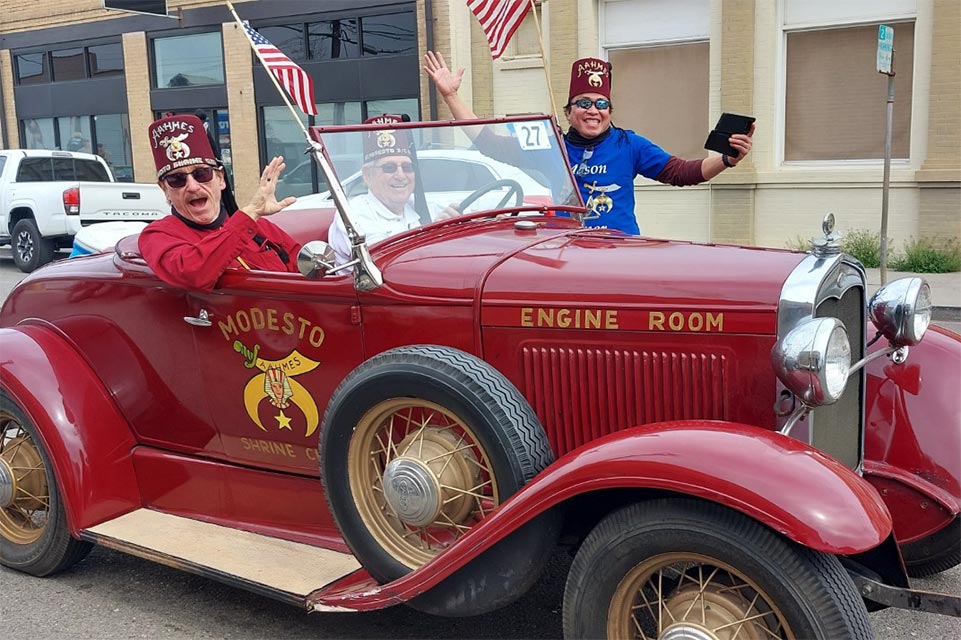 In Rebuilding a Beloved Unit, Modesto Shrine Club Boosts Bonds of Brotherhood
The Modesto Shrine Club has changed gears.
The club, part of Aahmes Shriners, which is based in Alameda County, California, on the eastern edge of the San Francisco Bay area, has gotten its once popular Mini Lizzies back on the roads! The Mini Lizzie Unit is dedicated to the idea of promoting the philanthropy, Shriners Children's, through the high visibility of the Shriners in local parades. The unit also serves to unite Modesto's Shriners and Masons.
Starting in the 1960s with only six cars, the Modesto Shrine Club Mini Lizzies (MSC Minis) began to show up in local parades first in its hometown, then slowly were invited to other communities to participate in events from Fourth of July to rodeos, to Almond Blossom Festivals, Apricot Festivals, Celebrations of Lights, and Veterans Day Parades. In later years, the cars and their fez-wearing drivers were invited to Modesto's annual Graffiti events, where they promoted Shriners Children's, according to Noble Dave Menshew, Ed.D.
When the unit first started, all the cars were owned and maintained by the MSC and hauled to the ever-increasing number of events. The unit began to grow and added so many cars that it was transformed into one where each noble who wanted one would purchase and maintain it at his own expense, a model that exists to this day.
But sadly, over the years, the unit dwindled to fewer and fewer cars, with attrition, change in focus by the nobles, and for other reasons.
"Then, when so many other organizations were shrinking because of the COVID pandemic, the Modesto Shrine Club began to add members and Mini Lizzies. After asking several nobles, it appeared that this was the result of having more time at home to work on projects," Menshew said.
Enter Noble Tom Gutierrez, a particularly talented mechanic and problem solver who began to build his own cars from scratch. Noble Lee Coleman, already a highly-trained mechanic with many years of experience and who was one of the forces keeping cars in the parades, worked with and encouraged Gutierrez.
"Under the direction of these two excellent and dedicated Masonic brothers, new life was breathed into the unit, which by late 2022 now boasts 15 cars with new members being added monthly to the Modesto Masonic Lodge 206," Menshew said.
The Modesto Shrine Club Mini Lizzies were started by Masonic brothers who had joined the Shriners and wanted to find ways to support Shriners Children's Northern California. The incubator for this became Modesto Lodge #206, from which most of the Modesto Shrine Club members began their Masonic journeys. Over many years the lodge and the club have worked together hosting events and meetings, and sharing resources to promote Masonic principles and support the nobles in pursuit of helping the patients of Shriners Children's.
"Never a day goes by when members of both groups aren't involved in some activity that represents the Masons and the Shriners well, and serves to help those children in need," Menshew said. "(We hear from grateful parents) that Shriners Children's helped their children when they most needed it."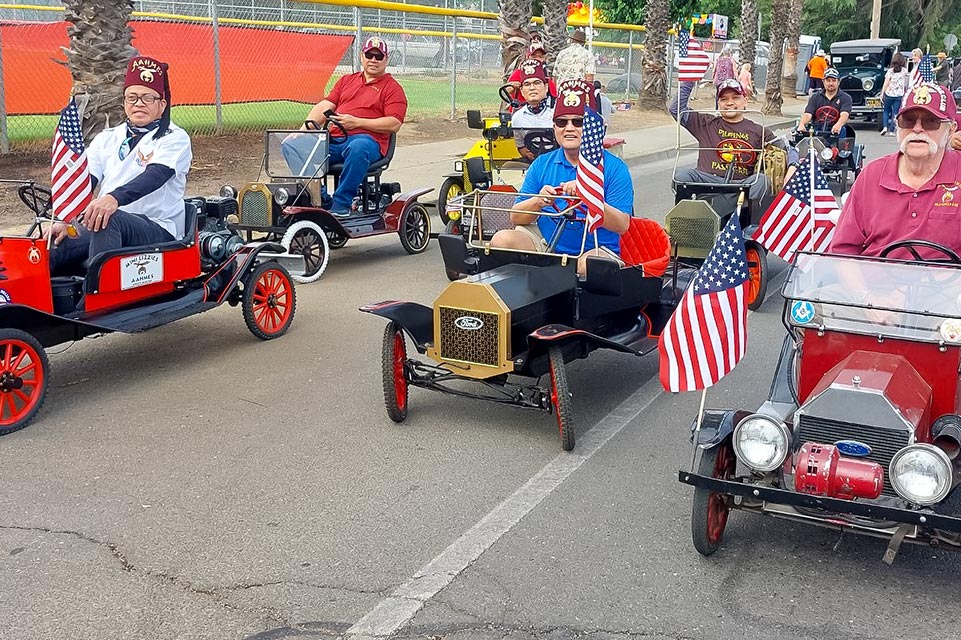 Stay in Touch
Join our mailing list to keep up-to-date on all that's happening at Shriners International.