Lynyrd Skynyrd Makes a Difference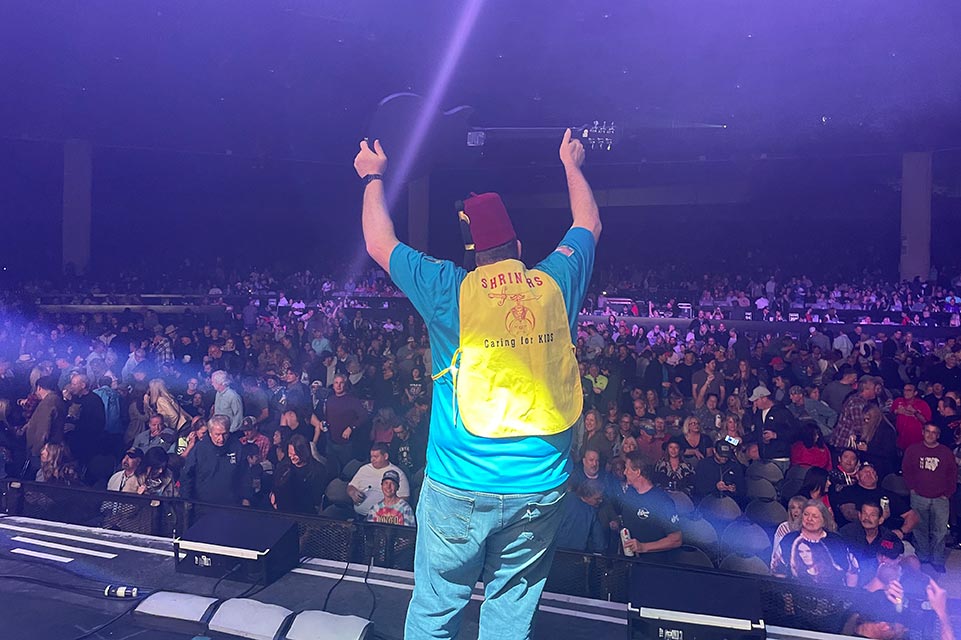 Legendary Band and Fans to Reach $500,000 in Donations to Shriners Children's on 2023 Tour
Legends of southern rock Lynyrd Skynyrd have announced that they have once again chosen Shriners Children's as their charity of choice for their 2023 tour. For the past five years, the band has raised more than $470,000 to benefit the patients and families of the more than 100-year-old pediatric healthcare organization through CD sales at their shows.
It's a unique fundraising partnership to bring much-needed support to one of the world's most beloved and storied charities. While on tour, the organization Rock-It Kids, headed up by Jody Carson, enlists the sales help from members of the local chapter of Shriners International. The Shriners sell CDs for the band during the concert, and they keep a portion of the proceeds to benefit the Shriners Children's location nearest them. This is just one way Shriners participate in fun, fellowship and philanthropy in their local communities.
"We as Shriners absolutely love this partnership," said Kenny Craven, Imperial Potentate of Shriners International, the top-ranking Shriner in the world. "So many of our members love rock music – and love Lynyrd Skynyrd. They get the chance to see a great show and support the philanthropy they've dedicated their free time to supporting: Shriners Children's. It's a great way for Shriners to get out in the community and show people what it means to be a Shriner.
"We couldn't be more grateful to the band for the significant donations that they and their fans have given to Shriners," Craven said.
Rock-It Kids founder Jody Carson said she's excited for another year of working with the band, and with members of Shriners International – and all their affiliated organizations – in 2023.
"Make sure that you and your temple are ready to volunteer for these amazing events," she said. "You get to see the show for free – parking and water are also provided – and all are welcome: wives, friends, neighbors, as well as members of DeMolay, Eastern Star, Daughters of the Nile, non-Shriner Masons and more!"
To date, Rock-It Kids has raised more than $2.7 million for Shriners Children's. Other 2023 tours that benefit the healthcare system through the Rock-It Kids program are Foreigner, Kid Rock and Hank Williams Jr.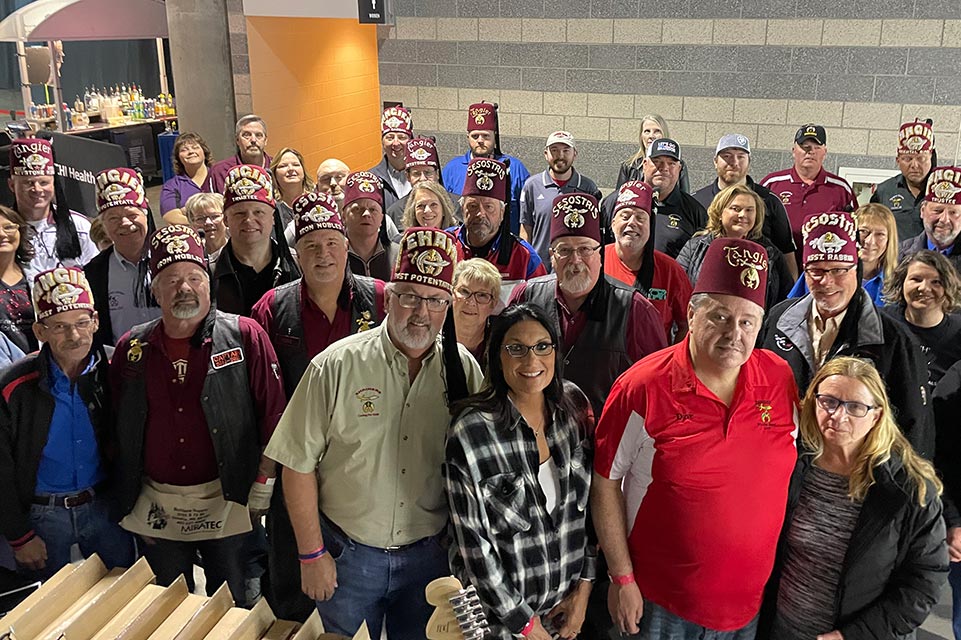 About Lynyrd Skynyrd
As Lynyrd Skynyrd approaches the 50th anniversary of the band's critically-acclaimed debut album Pronounced 'Lĕh-'nérd 'Skin-'nérd in 2023, they resonate as deeply with their multi-generational fan base today as when they first emerged out of Jacksonville, Florida, in 1973. Few ensembles have had the deep impact in creating a lifestyle as Skynyrd has.
The band travels forward with a primary mission of celebrating a legacy that honors all who have had a resonating contribution to the lives of hundreds of millions of fans globally. Former members Ronnie Van Zant, Allen Collins, Steve Gaines, Ed King, Billy Powell, Bob Burns, Leon Wilkeson and Hughie Thomasson alongside others will forever remain significant contributors to this indelible repertoire and the band's colorful history.
Today, Lynyrd Skynyrd rocks on with a current lineup featuring Johnny Van Zant, Rickey Medlocke, Mark "Sparky" Matejka, Michael Cartellone, Keith Christopher, Peter Keys, Carol Chase and Stacy Michelle. Gary Rossington continues to have a significant presence and creative influence with the band, while making select appearances on the road.
Stay in Touch
Join our mailing list to keep up-to-date on all that's happening at Shriners International.