Moila Shriners Decanter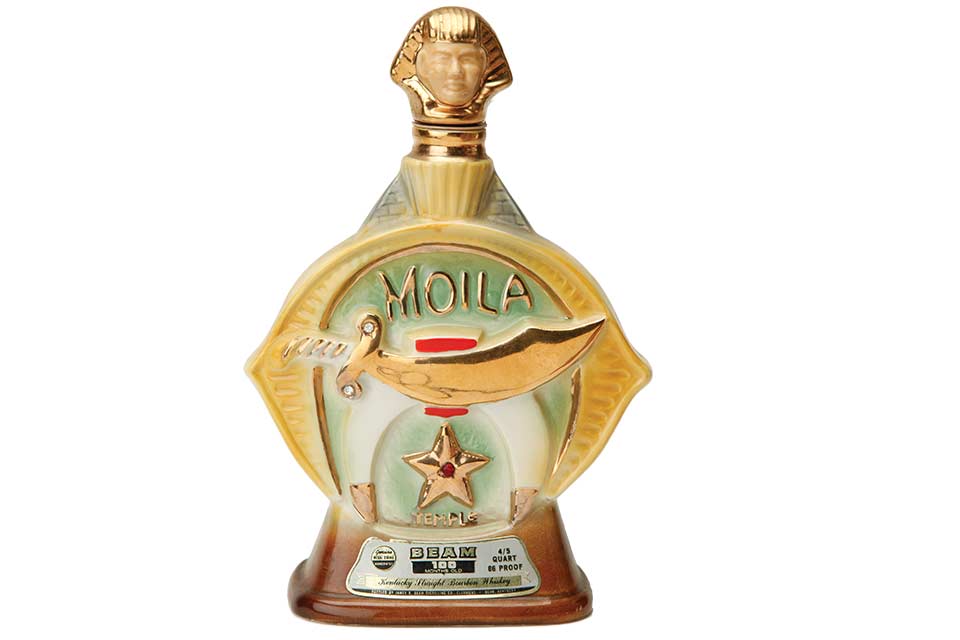 This Moila Shriners (St. Joseph, Missouri) collectible decanter was produced in 1972 by the Regal China Corporation. It was sold filled with 4/5 of a quart of Jim Beam Bourbon Whiskey.
The back of the decanter features men riding on camels toward a far-off city with the words "Mecca" above it.
Shrine decanters were a popular trend in the 1970s and were produced by several different temples. They were all colorful ornate pieces, many of which came in different shapes including a camel, pyramid and even a complete set featuring a full circus scene.
Stay in Touch
Join our mailing list to keep up-to-date on all that's happening at Shriners International.