Hiking Shriner Hits the Appalachian Trail to Raise Funds for Shriners Children's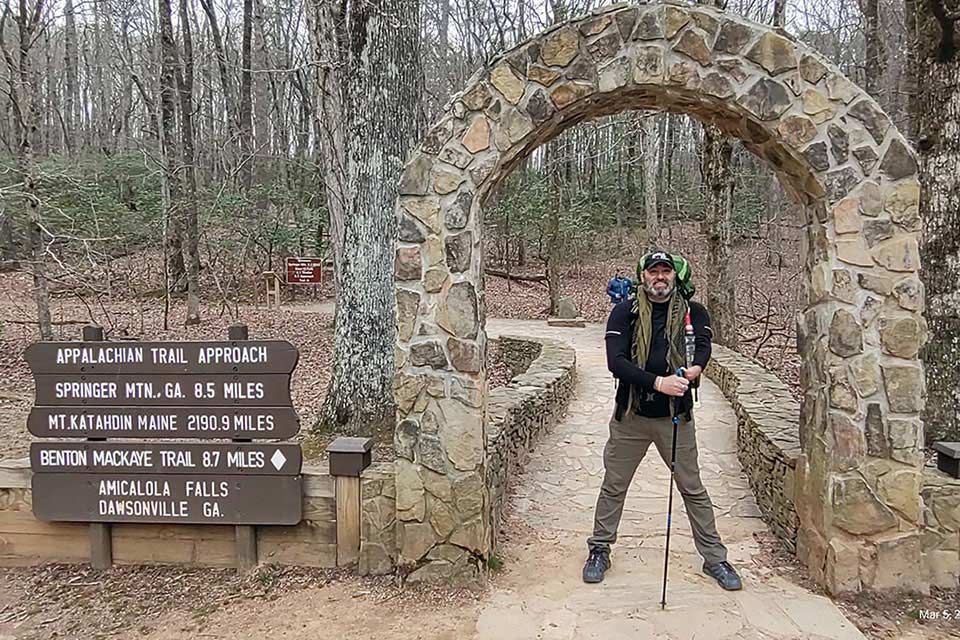 Brian Stanley, aka the Hiking Shriner, says he became a Freemason to help his community, and he became a Shriner to help kids.
Born with an upper extremity limb difference, Stanley's childhood orthopedic care was provided by doctors from Shriners Children's. Becoming a Shriner with Jericho Shriners of Kingston, Tennessee, was just the start of his effort to give back to the organization and the medical staff members he calls heroes.
The love and encouragement I was afforded [by Shriners Children's] were beyond measure.
He set off on March 5 to hike the entire Appalachian Trail (AT): 2,190 miles, from Georgia to Maine – with a goal to raise $5,000 for Shriners Children's Greenville. He is documenting his journey on Facebook and YouTube.
Stanley has hiked portions of the AT in the past. To prepare for this journey, he hiked smaller trails three to four times a week, logging 15 miles a day on various terrains, along with sessions in the gym.
In addition to his fundraising effort, he hopes to be an inspiration to kids, especially children with disabilities. "I want kids to look at me and say, 'Wow, this guy has a disability and he's out climbing mountains and walking 2,190 miles for us.'"
Check back for more as we follow Brian throughout his journey and post updates on our social platforms.
If you want to support Brian and help him reach his goal, you can donate to his fundraising page.
Stay in Touch
Join our mailing list to keep up-to-date on all that's happening at Shriners International.