Signature Events Tell Our Story
At the Shriners Children's Open, Patients and Pro Golfers Have a Ball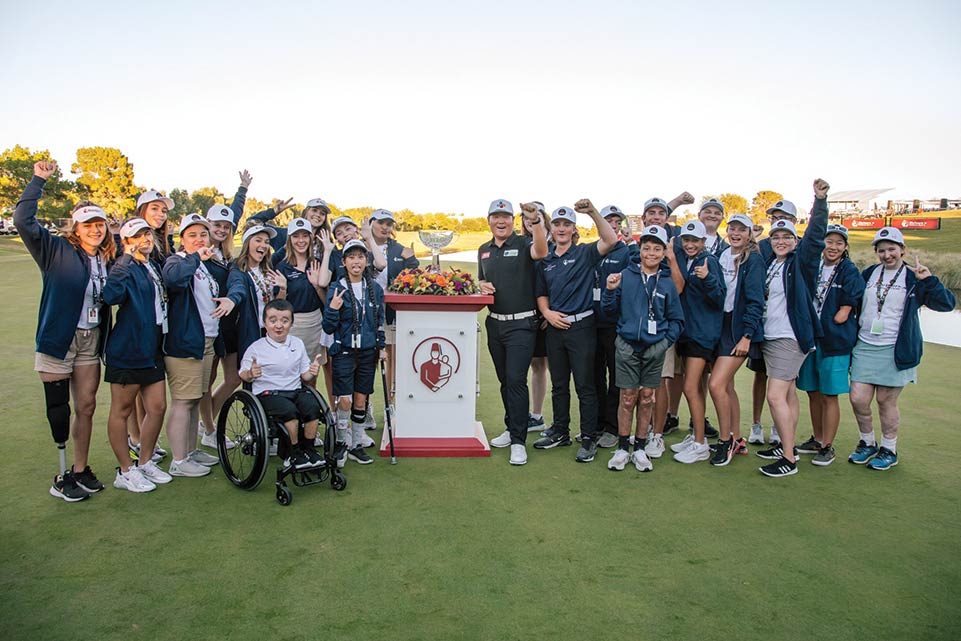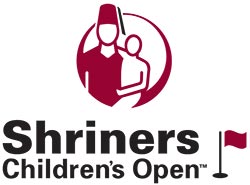 Shriners Children's Open
October 4–10, 2021
Shriners were thrilled to be together again at TPC Summerlin in Las Vegas, Nevada, for the Shriners Children's Open. This storied annual event offers a national stage to showcase the unique specialty care our healthcare system provides for children around the world. With Shriners among the spectators and volunteers, and Patient Ambassadors serving as standard bearers, the PGA TOUR FedExCup competition creates a memorable and meaningful experience for some of the world's best professional golfers. Even more, "Las Vegas' Best Golf for an Even Better Cause" gives Shriners Children's patients a chance to shine. Sungjae Im, 23, of South Korea, made seven birdies in an eight-hole stretch during the final round to win the tournament in a blaze of excitement. This was Im's second PGA TOUR win.
---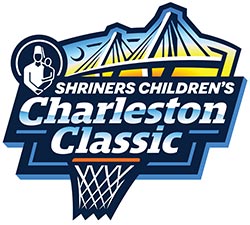 Shriners Children's Charleston Classic
November 18–21, 2021
A new signature event for Shriners Children's helped raise the profile of our healthcare system while featuring some exciting college basketball players. The Shriners Children's Charleston Classic was played at TD Arena in Charleston, South Carolina. The eight-team tournament, dubbed "The Lowcountry's Premier College Basketball Event," featured West Virginia, Clemson, St. Bonaventure, Boise State, Ole Miss, Temple, Marquette and Elon. The opening round featured a matchup between two previous Shriners Children's Charleston Classic Champions, Clemson (2008) and Temple (2017). The 13th annual event was played after this magazine went to press. Look for highlights in an upcoming Shriner Magazine edition, or check out espnevents.com/charleston-classic to learn more.
---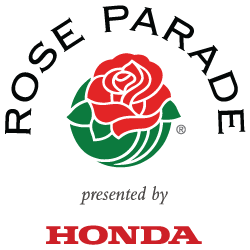 Rose Parade
January 1, 2022
Children often have big dreams for their future – dreams of what they want to become, and what they would like to accomplish. Often, children with medical issues or disabling conditions may be encouraged to scale back those dreams, or even abandon them entirely, and settle for something much smaller. However, at Shriners Hospitals we believe in dreams and limitless possibilities. We take the time to truly listen to our patients and families, and acknowledge their goals and dreams as we create their personal plan for care and treatment. Our Rose Parade float, Celebrating 100 Years of Believing in Dreams, will honor this philosophy and the difference it has made in the lives of the more than 1.5 million children since our first hospital opened in 1922. Watch the parade on New Year's Day to see our celebration of Shriners Hospitals for Children depicted in the beautiful language of flowers. Our National Patient Ambassadors Sydney, Seth, Connor and Mia will join our mascot, Fezzy, and other honored guests on our float at the traditional parade in Pasadena, California.
---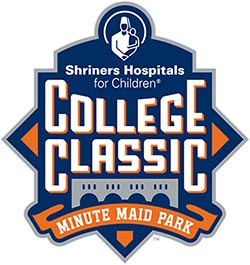 Shriners Children's College Classic
March 4–8, 2022
The 22nd annual Shriners Children's College Classic returns to Minute Maid Park in Houston, Texas, this spring. Baylor University, University of Texas, Louisiana State University, Oklahoma University, University of California – Los Angeles, and University of Tennessee will take the field for the nine game tournament.
Stay in Touch
Join our mailing list to keep up-to-date on all that's happening at Shriners International.