Just One of the Guys
A Boy Not Only Got the Medical Care He Needed, but Found a Place to Fit In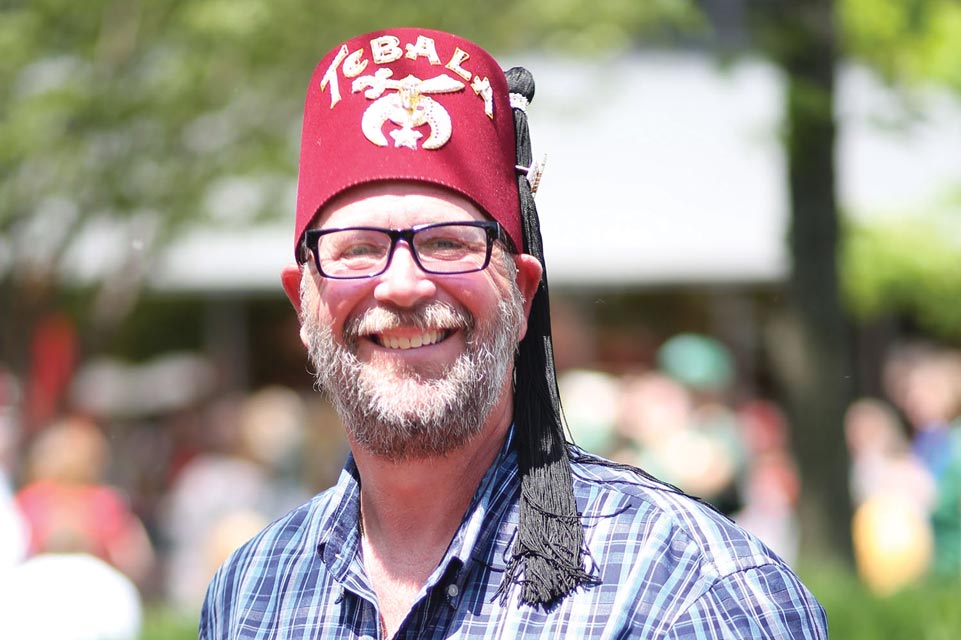 When Shawn was born with both legs severely affected by clubfoot, some doctors wondered if he would ever be able to walk. A physician recommended taking the baby to Shriners Hospitals for Children — Chicago for our pediatric orthopaedic expertise. Shawn's first visit to Shriners Hospitals for Children occurred when he was 18 months old. He had more than 10 surgeries to help correct his condition. In the process, he found a place where he would be accepted and could fit in.
Shawn recalls activities he participated in while he was a patient at the hospital, including wheelchair basketball and bumper pool. Spending time with other boys dealing with orthopaedic medical conditions was special for him. "When I was home, in school, I was the boy who walked funny and couldn't run very well," Shawn said. "When I was at Shriners Hospital, with those boys, I was just one of the guys."
Now in his 50s, Shawn not only walks, but walks for a living: He's a postal carrier. Completing his deliveries and getting the mail where it needs to go can mean spending hours each day walking. How much walking? Shawn said that once he tracked his steps and recorded 35 miles in just one work day. 
Shawn has trouble with his feet from time to time. But he doesn't let his feet get him down or stop him from doing what he wants to do. For him, it is all in the perspective.
Stay in Touch
Join our mailing list to keep up-to-date on all that's happening at Shriners International.