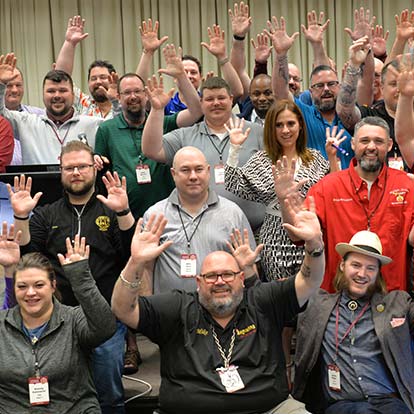 Don't Miss the 2023 Membership & Marketing Conference!
Ready to saddle up for some idea sharing, education and good ole' fellowship in Grapevine Texas? Open to all Nobles and all Masonic Bodies.
Enroll Now!
Join us as we share in the celebration!
Please join us as we share in the celebration of membership success with special guests including Imperial Sir Bill Bailey, the Imperial Divan, Masonic Grand Masters, and Appendant Body leaders.

Recruitment and retention are the keys to a strong fraternity. The Membership Award Program recognizes Shrine Centers and their leaders who experience a net gain or improvement in regular membership during the calendar year.

This year's Membership Hall of Fame luncheon is our opportunity to honor the Shrine Centers that achieved membership success in 2021.
---
2021 Membership Hall of Fame Inductees
| | |
| --- | --- |
| Abou Saad Shriners | Agila Shriners |
| Almas Shriners | Amal Shriners |
| Anezeh Shriners | El Katif Shriners |
| Hadi Shriners | Hikmat Shriners |
| Jamil Shriners | Kazim Shriners |
| Khiva Shriners | Kismet Shriners |
| Mabuhay Shriners | Moslah Shriners |
| Nemesis Shriners | Salaam Shriners |
| Tigris Shriners | Zelzah Shriners |
| Zorah Shriners | |
We also recognized 64 Shrine Centers in the Silver category and 51 Shrine Centers earning a Bronze designation for membership improvement over the previous year.