2023 Fun & Fellowship Competition Winners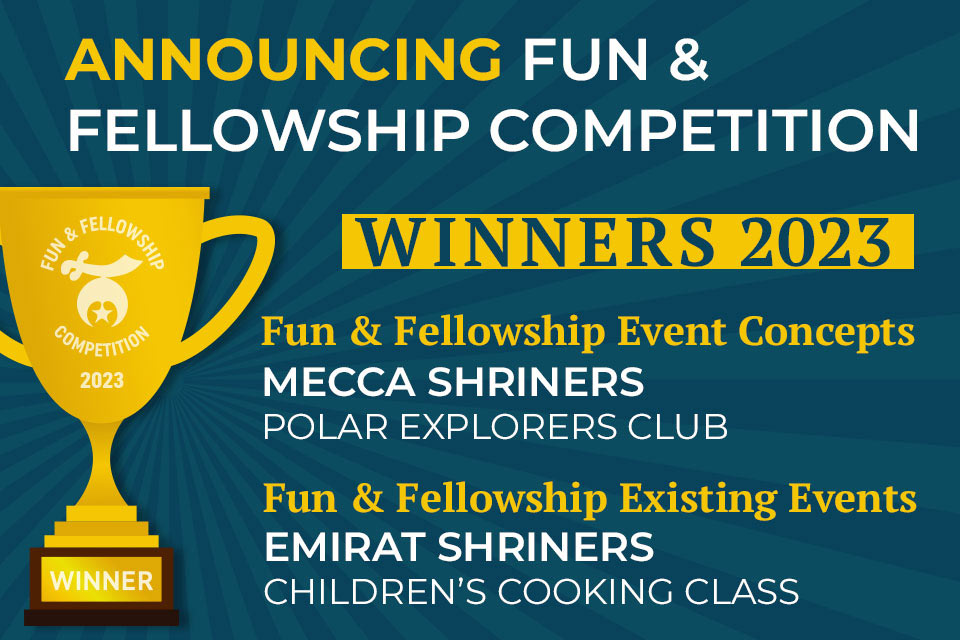 Nobles Inspire with Creative Events
What do baking cookies and plunging into ice-cold water have in common? They both served as inspiration for events that took the top spots in the third annual Fun & Fellowship Competition! This friendly contest promotes and recognizes fun and fellowship throughout the fraternity. With its focus on existing and new events, the contest brings inspiration to nobles looking to have fun while supporting the philanthropy.
With 116 entries from 58 temples, one common theme was clear: Shriners from around the world are planning fun and creative events that raise awareness about the fraternity and engage nobles, families and the community.
Winners in each of two categories were announced in July at Imperial Session in Charlotte, North Carolina. Emirat Shriners took the top prize for their Children's Cooking Class in the Existing Shrine Center Events category. Headquartered in Germany, Emirat Shriners has clubs throughout Europe and the Middle East. The winning event was held by the Sicily Shrine Club, which partnered with a local hospitality school to hold a cooking class for children with disabilities or those facing a cancer diagnosis.
"The children were excited to make cookies and cook alongside professional chefs," said organizer Noble Maurizio Mancuso. "There are only three Shrine clubs in Italy, so people were asking questions about who we are. We shared information about Shriners with parents, journalists and the community. It was such good fun for our nobles and fantastic for the children. It was also an amazing opportunity for us to build awareness about Shriners and how we help children."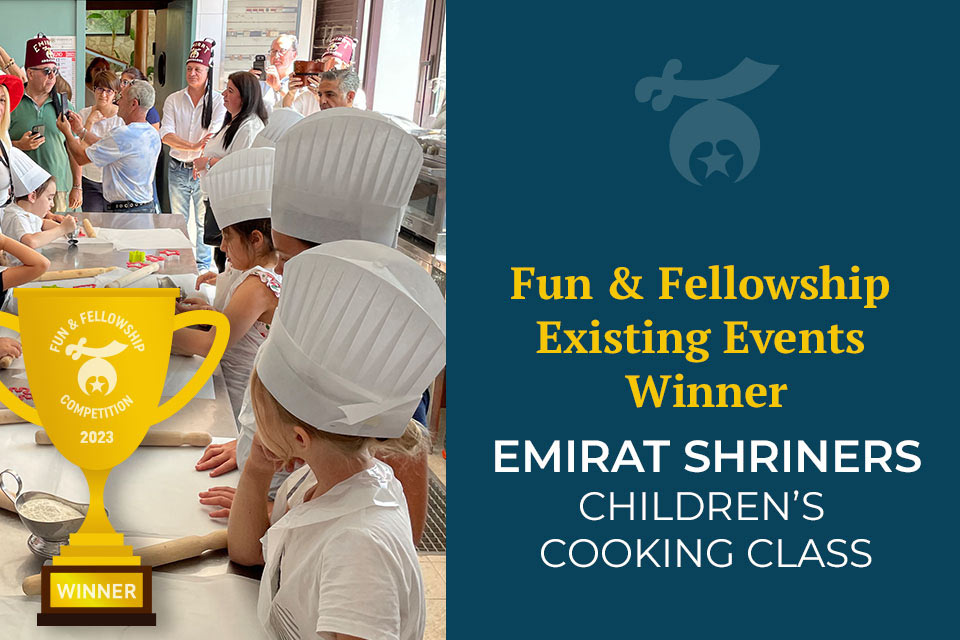 In the Event Concepts category, Mecca Shriners of New York City took home the win. The idea for the Mecca Shrine Polar Explorers Club was the inspiration of Noble Ryan Adams, who found himself on the beach at Coney Island on New Year's Day, ready to do the iconic NYC polar bear plunge. He had a vision of a festive group of Shriners standing on these same shores – wearing gaudy robes, pins, plastic fezzes and causing a stir.
The plan is for the club to hold events to expose its members to chilly happenings in New York: ice skating, ice cream adventures, trips to spas with cold pools and more. All of this culminates in the annual trek to Coney Island, where members participate in the polar bear plunge, with a family-friendly winter tailgate to follow.
"My wife says the Shrine creates a public spectacle for good. I thought what better way to explain who we are and what we do for children in need of medical care than to have a big presence at the Polar Plunge," said Adams.
Congratulations to all the finalists and the top winners! You are sure to inspire many other nobles!
View the Fun & Fellowship video hub to learn more about the winning events.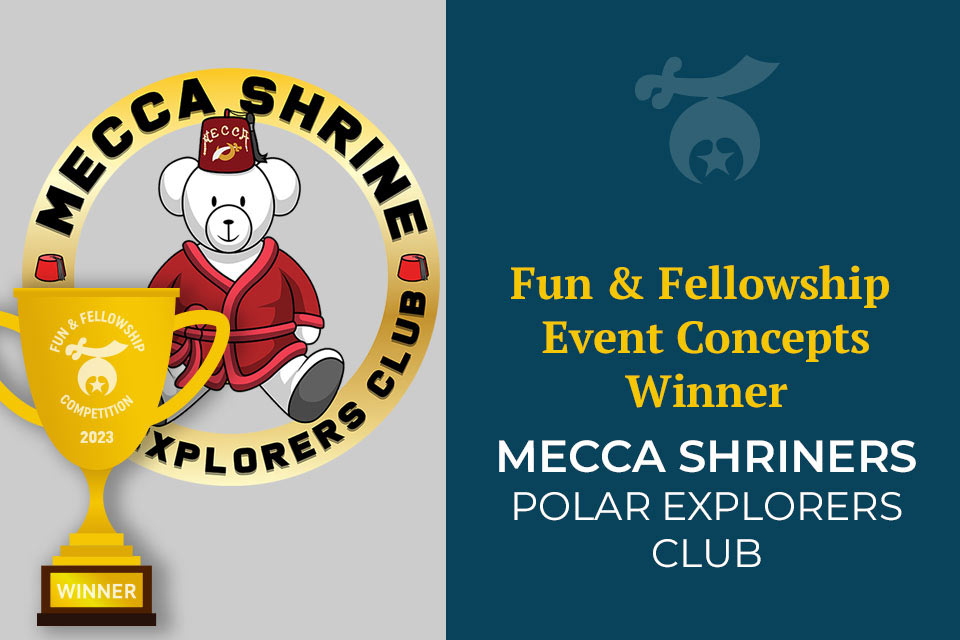 Fun & Fellowship Competition Winners and Finalists:
Existing Shrine Center Events Category
Event Concepts Category
Stay in Touch
Join our mailing list to keep up-to-date on all that's happening at Shriners International.