Lane Family Boasts Four Generations of Shriners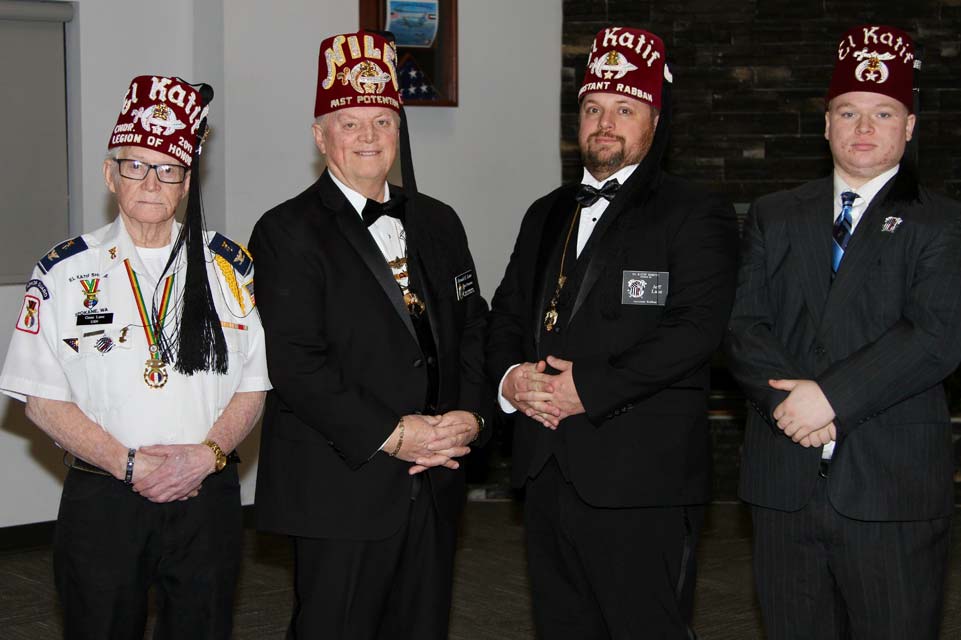 Leadership and Love for the Fraternity Runs in Their Blood
The Lane family's Shriners legacy extends four generations. The oldest generation is Eugene "Gene" Lane, 94. Then there's his son Don, 70, and Don's son Jeff, 46. Representing the youngest generation is Jeff's son Dakota, 19. All belong to El Katif Shriners in Spokane, Washington. Many family fraternal legacies start when the younger generation has the opportunity to watch fathers, uncles and grandfathers put on their fez and attend meetings and events.
But this is a legacy family with a twist: The longest-serving Shriner is not the oldest generation in the Lane family.
1996: Don Lane was the first in his family to become a Shriner.
2012: Don's son Jeff Lane joined the fraternity next.
2013: Don's father and Jeff's grandfather, Gene Lane, joined the next year.
2021: Don's grandson and Jeff's son, Dakota Lane, followed in his family members' footsteps, becoming a fourth-generation Shriner.
All four Lanes are active Shriners and Masons with a history of taking on leadership roles.
"They are a family that is committed to each other and supporting each other and the community," said Noble Larry Tipton, who is Secretary of Pacific Northwest Shrine Association (PNSA) and has known the family for well over 20 years.
Currently, Jeff is serving as Chief Rabban of El Katif and President of the Pacific Northwest Shrine Association. His father, a Past Potentate of Nile Shriners, is serving as Worshipful Master of Paul Revere Lodge #205.
"Our legacy continues with my son being Worshipful Master in 2018 – 2019 and 2021," said Don. "My father became Worshipful Master in 2017. Jeff is currently serving as the Secretary for our Lodge, his son Dakota is serving as the Junior Deacon, and my father is serving as Junior Warden."
Fraternal Connection Spans 74 Years
Gene Lane served in World War II aboard the aircraft carrier USS Shangri-La (CV 38). In 2017, he served as Commander for his temple's Legion of Honor, and received honors at PNSA as the best LOH in the competition.
Gene's great-grandson Dakota grew up watching his family live the Shrine life. Though they are three-quarters of a century apart in age, Gene and Dakota are in close agreement about the important things in life. "Dakota's goal was to become a Shriner like his dad, grandpa and great-grandpa," Don said.
Dakota earned his Eagle Scout Award in 2020, and he became a Mason and El Katif Shriner in 2021.
Lanes Represented in Ladies Group, Too
The gentlemen aren't the only Lanes who enjoy the fun and fellowship. Dakota's sister Morgan joined the Daughters of the Nile in 2019.
Morgan, 23, was a Shriners Children's patient herself when she was younger. "I joined because I knew I could be another member who can help ensure that kids have access to Shriners Children's," she said.
A Legacy that Keeps on Giving
As Shriners, the Lane family is dedicated to serving others. But they also gain a lot from being Shriners.
"I find the whole fraternity to be a great thing for my family. I firmly credit the fraternity for my grandfather Gene still being alive," said Jeff Lane. "He is probably more active daily than 95% of our other Shriners. My dad is now the Recorder for El Katif, and hopefully once Dakota is more established in life, he will become more active."
The family is well known for their tight bond and service to their temple. "Leadership and love for the Shrine runs in their blood," said Imperial Sir Ed Stolze.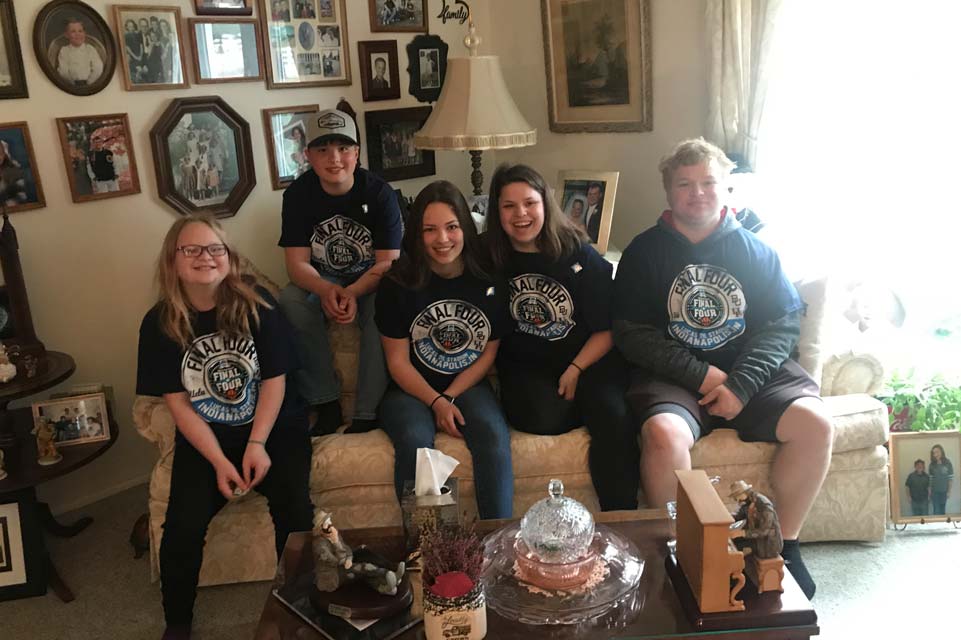 Stay in Touch
Join our mailing list to keep up-to-date on all that's happening at Shriners International.