Charlotte Has Something for Everyone at Imperial Session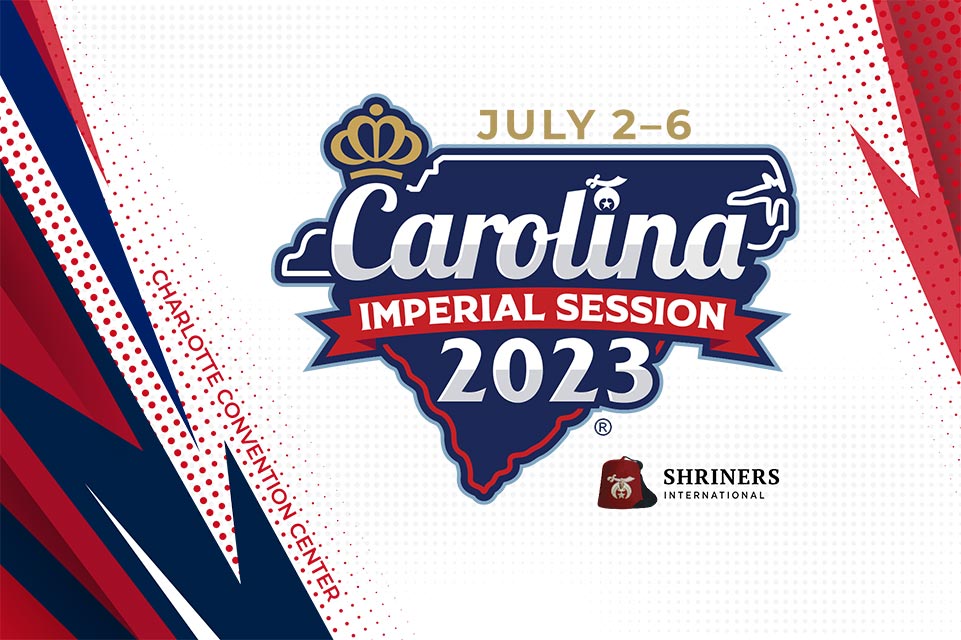 The 2023 Imperial Session of Shriners International is Taking Place in Charlotte July 2–6
Get ready for the 149th Imperial Session of Shriners International, July 2-6, 2023, in Charlotte, North Carolina. All nobles, ladies and their families are invited to join Imperial Sir Kenny Craven and Lady JJ for the fraternity's biggest event of the year.
Enjoy the "Queen City!"
Charlotte, known for its Southern charm and tradition, has had an interesting history from the start. The city, one of the fastest growing in the nation, was named after Queen Charlotte, the queen consort of British King George III, when the city was founded in 1768. While it was named after the queen and nicknamed "The Queen City," Charlotte was the first governmental body in America to declare itself independent from the Crown.
Explore Charlotte
For family fun, there's one place to start: the NASCAR Hall of Fame. First, it's attached to the convention center by a walkway. Second, it's NASCAR! The cars that defined the excitement of racing are right there as you enter, with the Dale Jr. Glory Road Champions exhibit, which includes 18 premier series championship cars from some of the most significant races in NASCAR history. These are cars from Dale Earnhardt, Richard Petty, Bobby Allison, Jimmie Johnson and many others. Maybe you'd like to try NASCAR racing for yourself on the racing simulator that lets you experience what it feels like racing on NASCAR tracks. Your simulation is broadcast on a 15-foot overhead video screen. You'll also get the feel of the big races in the 278-seat High Octane Theater where you get to see NASCAR's history – from Daytona Beach to the present day – projected on a 64-foot screen with surround sound. Check it out at nascarhall.com.
Just 13 miles from the convention center, you'll find Carowinds amusement park, with nearly 60 world-class rides, including fourteen roller coasters with thrill levels ranging from kiddie to crazy. There is also Camp Snoopy, which is filled with rides for the little ones. The park's Carolina Harbor claims its place as the best waterpark in the Carolinas, with everything from Blackbeard's Revenge to Kiddy Hawk Cove. Visit carowinds.com.
For those interested in an inspirational experience, visit the Billy Graham Library. This museum and library documents and commemorates the life and ministry of Billy Graham. It looks like a barn, reminiscent of the farm where Graham was raised. The exhibit even has an animated talking cow to welcome visitors, and profiles Graham, his wife, his ministry, and his impact. Graham and his wife are buried in the prayer garden at the library.
If you and your family are looking for adventure and an adrenaline blast, head to the U.S. National Whitewater Center, about 16 miles from the convention center. Here you can raft the world's largest manmade whitewater river, testing rapids from class II to IV with a professional guide. Decide between family rafting, adventure rafting, "big water" sessions (where the water flow is twice as much and twice as intense), or even "rodeo rafting" on a smaller raft. You can also try ziplines, rope courses, climbing, flat-water kayaking, yoga and more. Visit center.whitewater.org for a preview.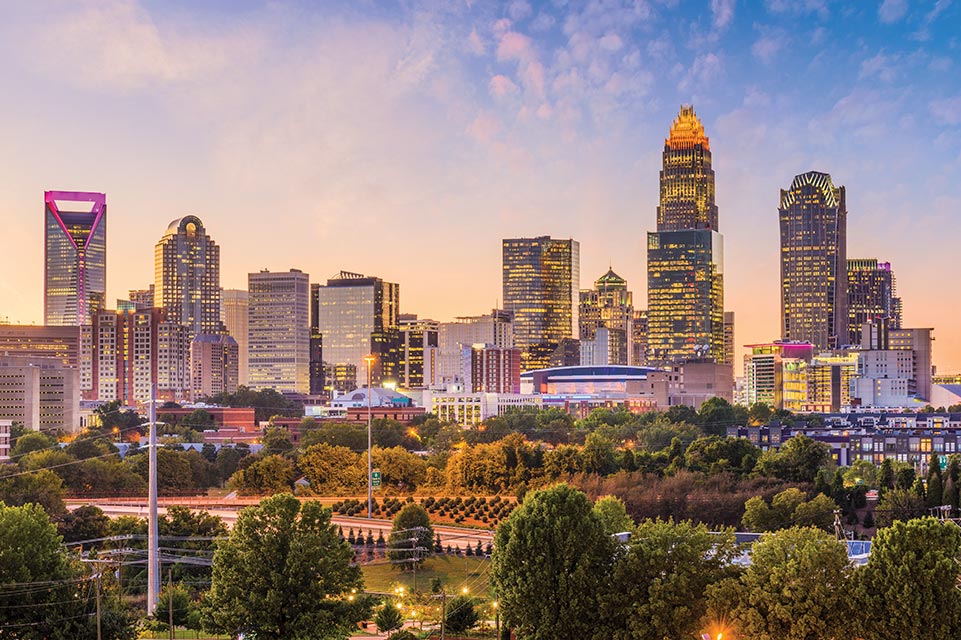 Charlotte Convention Center
Imperial Session will take place in the convention center, located in the middle of everything! The public opening, pageant, marketing and communications report, All Nobility Evening and business sessions will be held in the 40,000 square-foot Crown Ballroom. The center is steps away from attractions, every kind of food and fanfare, and nightlife. It is located seven miles from Charlotte Douglas International Airport.
We Hope to See You There
The 2023 Imperial Session will be one of fun, fellowship and celebration. Imperial Sir Kenny Craven, Lady JJ and Oasis Shriners look forward to hosting our nobles, families and friends in Charlotte. Come enjoy The Queen City with us while celebrating the fun, fellowship and philanthropy that makes Shriners International the greatest fraternity in the world.
Learn more at imperialsession.com.
Stay in Touch
Join our mailing list to keep up-to-date on all that's happening at Shriners International.