Success Through Next Generation Leadership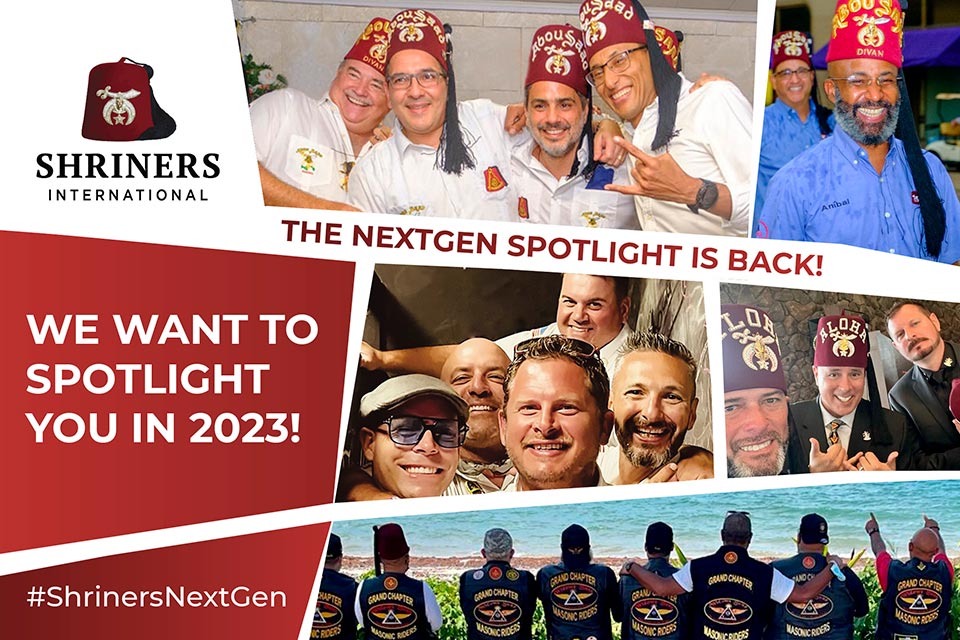 For younger nobles looking to create and encourage positive change, Shrine Centers, clubs, and units provide the ideal environment.
When looking to power our fraternity's future, it pays to remember our origins. One key area to motivate growth within the Shrine is fostering a culture consistent with our founders' vision of the organization — an entrepreneurial environment that empowers members, especially new nobles, to create new ways of having fun, fellowship, and philanthropy according to their interests.
Generational Investment
In an organization with our longevity, and the dedication of men who remain members for a lifetime, we are not the first to witness the passage of time and the change that inevitably accompanies it. Shriners have always adapted to the times. Now it is our turn to rise to the occasion. Within clubs and units, empowering our next generation of nobles to use their voice and to earn leadership positions is a critical step.
So the question becomes: How do we best accomplish that?
A powerful answer is: Generational investment. Experienced Shrine leaders mentoring an eager slate of younger nobles is a key tactic to bridging generational gaps and advancing the fraternity.
Win-win Situation
When guided by their more experienced counterparts, younger leaders are able to use their unique perspective to launch activities that are attractive and relevant to their peers. By melding this diverse talent and experience, the temple sets itself up for success in recruiting and retaining the next generation of our fraternity.
By adopting this strategy in 2022, the fraternity added 378 new leaders age 45 and under, bringing the total to more than 1,500 members in an elected position. It's a sizeable increase compared to preceding years.
The impact of these numbers is striking. As more younger leaders serve on clubs and units, they obtain ongoing leadership training, which has proven to be an essential pipeline for talent to enter the board of directors of local Shrine Centers.
Remembering Our 'Why'
Why is raising up and empowering our younger nobles important? The answer is found when we look within and remember why we ourselves joined and why we continue to renew each year. At the end of the day, we all want as many men as possible to experience the brotherhood and good will that comes along with being a Shriner.
By setting in motion the works to attract and retain younger nobles, we are taking steps to ensure our fraternity will last another 150 years and more.
NextGen Member Spotlight
The NextGen Member Spotlight recognizes the best and brightest thought leaders in our fraternity. Nominations for 2023 are currently being accepted. To nominate a Shrine leader you know who is 45 or younger, please click here. Self-nominations are accepted.
Stay in Touch
Join our mailing list to keep up-to-date on all that's happening at Shriners International.