Planning for the Next 100 Years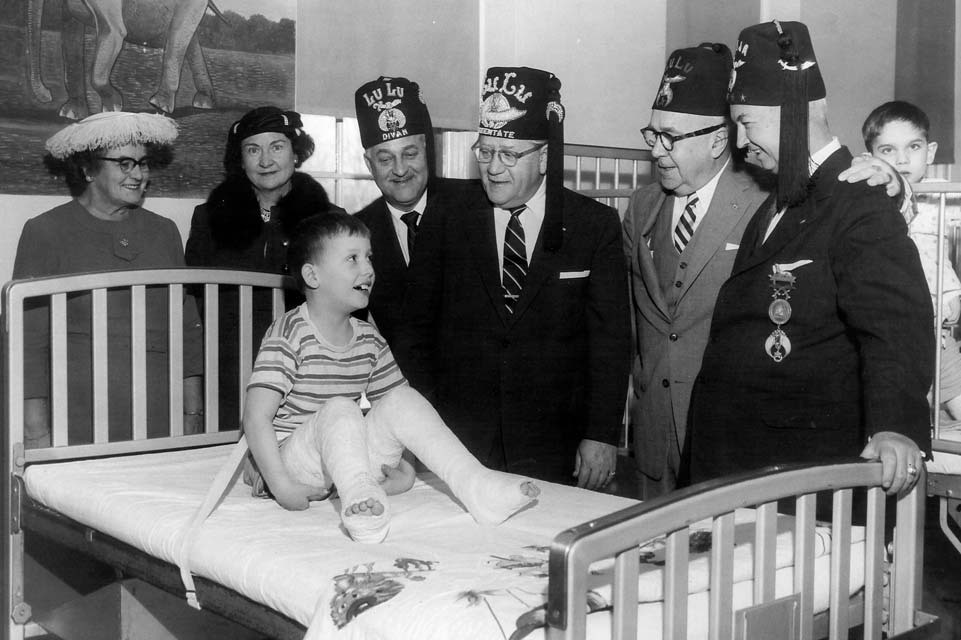 Shiners Children's is preparing for its second century.
As we look forward to a new century of caring for kids, the world is a far different place than it was in 1922, when we opened our first hospital. And Shriners Children's is equally different.
We have become leaders in pediatric specialty care, research and medical education. We are known for many things: innovation, expertise, compassion and generosity. And we are known for being determined to improve the life of each child who comes to us, no matter the complexity of their condition. These qualities are part of what makes the Shriners organizations respected throughout the world.
New Care Delivery Solutions Continue
We continue to adapt our facilities to meet the realities of today's healthcare industry, especially the trend toward outpatient care, and our patient families' expectation of receiving care more conveniently and closer to home. We know we are on the right track.
Through this emphasis on outreach and outpatient care, we are, in fact, caring for more kids than ever before. Prior to the pandemic, Shriners Children's averaged a 2.5% growth rate in patients seen year over year. Over the last 10 years, Shriners Children's has experienced a 26% growth in patients seen. Most importantly, 2021 encounters exceeded 400,000, the most in our history.
We will continue stressing the need to have fewer brick-and-mortar traditional hospitals, which are extremely expensive to operate, while focusing on creating a cohesive system of ambulatory surgery centers and clinics supported by a range of collaborations and affiliations with other community healthcare providers. And we continue to strive to reach as many kids as possible who need our special brand of life-changing, compassionate care – wherever they may live.
As we work together to determine the best care model for our different locations, our primary emphasis is always on what will best meet the needs of our patients. We also review the markets, demographics, needs and strengths of each of our locations.
A Commitment to the World's Children
Pre-COVID, Shriners Children's cared for 4,000 to 4,500 international patients per year in the United States. As pandemic travel-related restrictions lessen worldwide, we expect to see a resumption in international patients being cared for in North America.
Our ultimate goal internationally is to become the globally recognized resource for pediatric specialty care, training and research aimed at maximizing every child's potential. We will accomplish this by treating more kids in more places – closer to their homes – building international capacity, leveraging our brand, expertise, membership and mission, and optimizing the use of our resources.
Our initial focus will be on expanding our reach in Canada and Mexico.
We have established new telehealth affiliations and agreements in Ontario, Nova Scotia and New Brunswick, Canada. These locations will be the basis of outreach locations that are being established across the country. In addition, our hospital in Montreal, Quebec, now has full telehealth capabilities. All of these initiatives allow us to better serve the children of Canada.
We opened a clinic in Monterrey, Mexico, that is affiliated with Christus Mugerza Hospital. Our clinic in Tijuana continues to serve more patients. We are also considering establishing clinics in several other locations, and plan to establish multiple access points throughout the country.
We have telehealth capabilities in Puerto Rico and intend to re-establish a clinic there. We are considering placing similar local presence care models throughout Latin America to fulfill the goal of providing care closer to the patients' homes. We also have a strong telehealth/virtual presence in the Pacific Rim.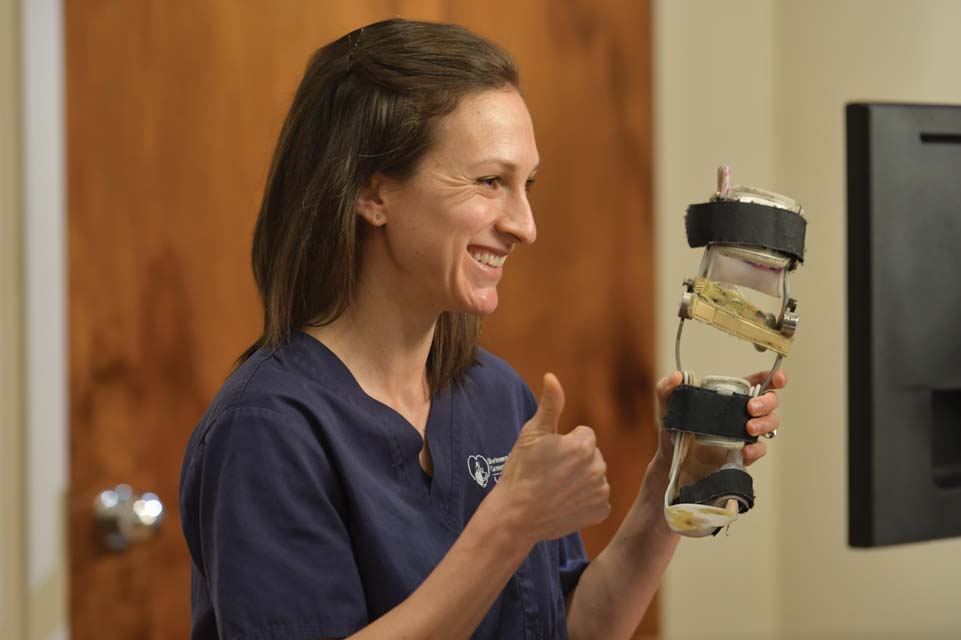 Expanding Telehealth
We will also continue to refine and emphasize our telehealth efforts, including offering more virtual visits, especially through enhanced and secure software used in cell phones and computers.
Telehealth volumes continued to increase in 2021, which had 20,353 visits. This growth occurred even though our onsite clinics and services were reopened, proving both patients and providers want and expect the telehealth care option, which is available at all Shriners Children's locations.
Our telehealth program added service lines in 2021, including nutrition and a school-based care management program. In addition, physical, occupational and speech therapy is now available via telehealth at more sites and the behavioral health pilot program is currently live at seven sites. In addition, plans are underway for a system-wide rollout of a Pediatric Orthotic and Prosthetic Services (POPS) telehealth initiative.
We also continue to pursue expanded telehealth activity outside the U.S., Canada, and Mexico in support of patient assessments, international outreach and follow-ups and in-home visits in collaboration with in-country healthcare organizations and physician practices.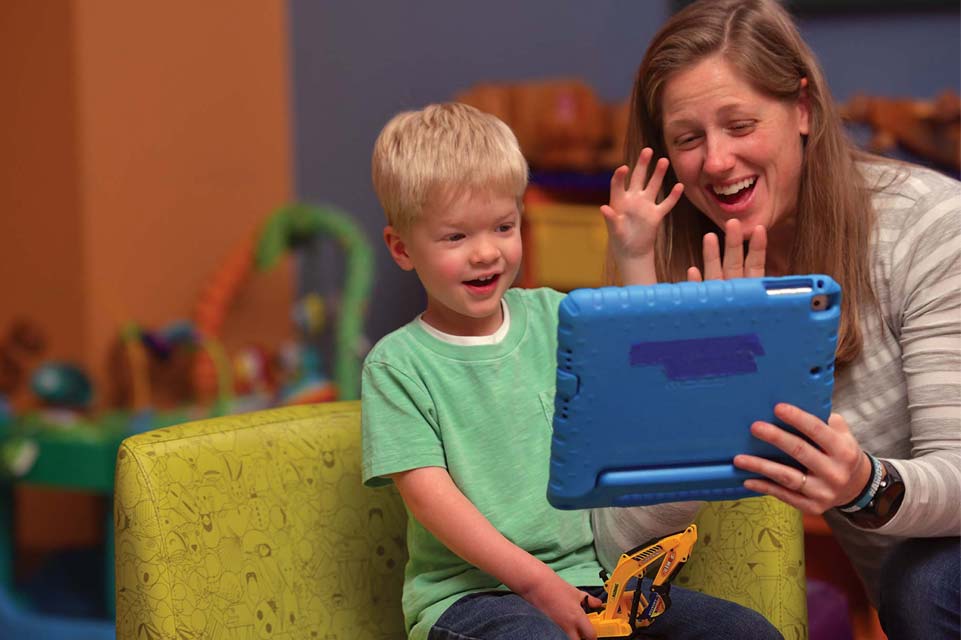 Long-range Plans
By 2035, we will have fewer brick-and-mortar traditional hospitals. Instead, there will be Centers of Excellence, ambulatory surgery centers, clinics and a range of collaborations and affiliations with other community healthcare providers. We will also continue to refine and emphasize our telehealth efforts, including offering more virtual visits, especially via enhanced software technology. The ability to connect to our patient families by cell phone or computer gives us the ability to one day make access to Shriners Children's limitless.
These points: changing our method of care delivery, being more convenient for families, operating efficiently and reaching more kids, are the heart of Shriners Children's goals for the future.
While much is changing, we remain dedicated to the mission of Shriners Children's, and we continue to look to the future with hope, determination and confidence.
Stay in Touch
Join our mailing list to keep up-to-date on all that's happening at Shriners International.