Introducing the New My FezCard Viewer App & Newly Designed Digital Membership Card
My FezCard Viewer
The new My FezCard Viewer app provides members with immediate access to their digital membership card on their smartphone without the need to carry a hard card in their wallet. Additional benefits of the My FezCard Viewer include a unique QR code function that permits members to check in at their Shrine Center/Club/Unit, earn award points, enter raffle drawings, and more!
As in prior years, for year 2023 the gold-colored (hard) membership card will be sent to new members, reprints cards are available for order (at a fee) through the temple, and we strongly encourage downloading the "My FezCard Viewer" onto your mobile device to access the newly designed black-colored (digital) membership card (will only appear if 2023 dues are paid). Click here for download instructions.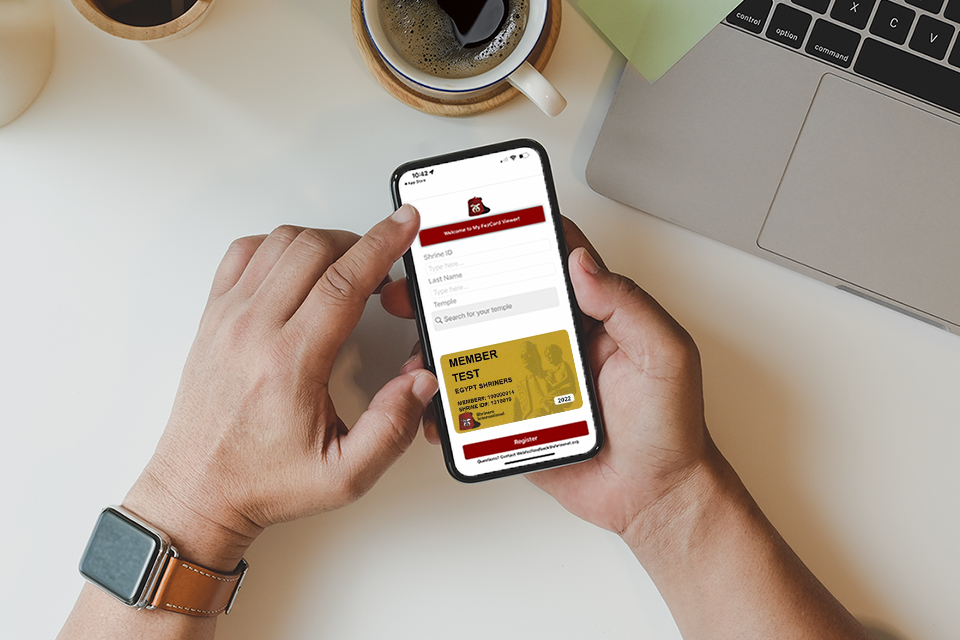 The My FezCard Viewer is available for download on the Apple App Store or on Google Play.
For members who do not own a smartphone, the local Shrine Center, Club, or Unit can scan the QR code on their existing gold-colored membership hard card to instantly determine their membership status and check-in for stated meetings/events.
Newly Designed Membership Card
Equally exciting is the launch of the newly designed membership card. Effective August 2022, members who pay their 2023 dues will have immediate access to their newly designed, Black digital membership card!
The design of the card had three needs requirements, it must be "classy" and "bold" while retaining Shrine DNA. To achieve this goal, inspiration was drawn from the membership and financial cards recognized by society as having influence and importance including VIP cards, luxury cards and black edition cards. The key to accomplishing "classy" was decluttering the information to ensure that only the most valuable text remained, which through the act of simplification raises the prominence of these areas. "Bold" was pursued in several areas including; reinforcing the Shrine Center and member name as the primary priority on the front, the selection/reinforcement of Shrine iconography in both the foreground and background on the front, and the increased prominence of the Shrine color by featuring a black background.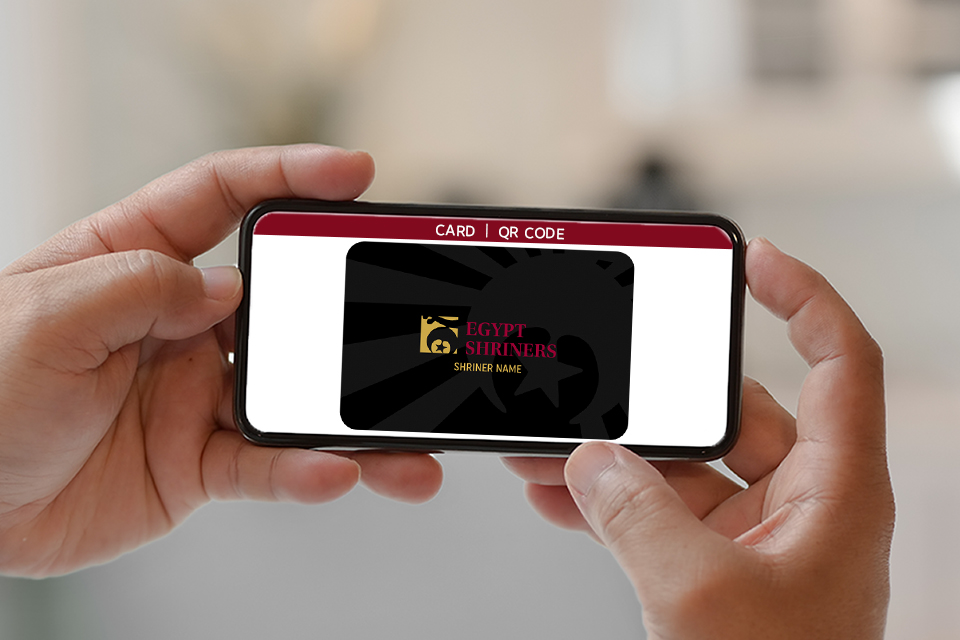 Stay in Touch
Join our mailing list to keep up-to-date on all that's happening at Shriners International.