History of Patient Education at Shriners Children's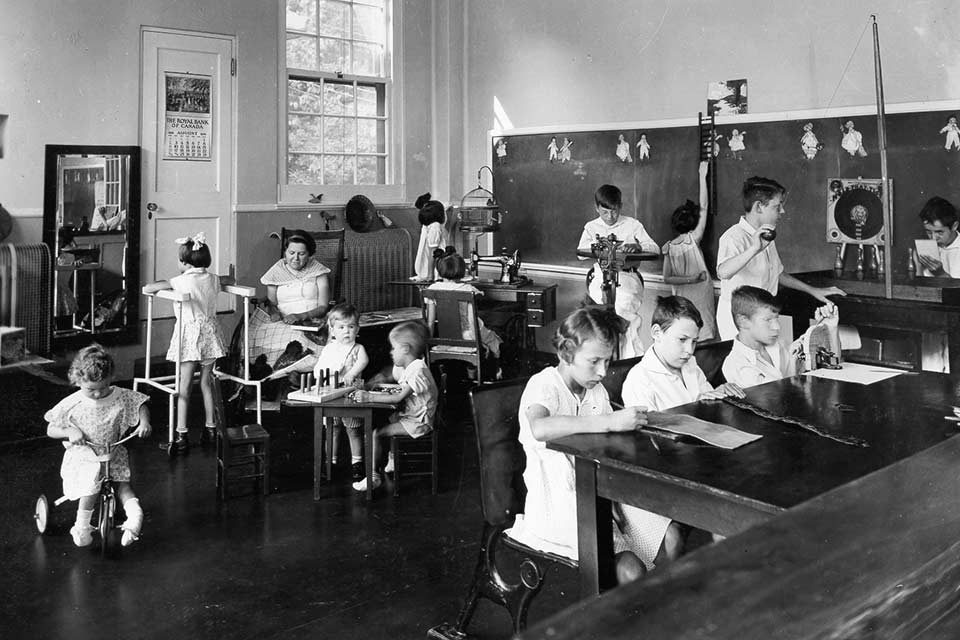 Since its establishment, Shriners Children's has made an effort to ensure its patients keep up with their schoolwork. Throughout the 20th century, this took the form of teachers and tutors working with patients in the hospitals.
Partnering with local school districts, hiring teachers and providing classroom space in the hospitals were just a few ways they helped ensure patients' education did not falter during hospital stays. This was especially important for children who spent weeks or even months at a hospital receiving long-term medical care.
Even as inpatient hospital stays become shorter and less frequent, Shriners Children's still provides teachers and tutors who help kids stay current on their schooling and homework assignments.
When a patient is ready to return home, Shriners Children's helps to ensure a smooth transition through its school re-entry program. Offered primarily for patients coping with burns and spinal cord injuries, these programs help classmates and teachers understand what the child has experienced and how he or she may appear different and possibly need assistance. The age appropriate presentations include explanations of the child's injury, any protective or adaptive devices the patient may have, and things the patient will need help doing. These activities also encourage acceptance.
When children and teachers understand the issues and have empathy, returning students feel more comfortable and can begin to take the first critical steps toward returning to a fulfilling life.
Stay in Touch
Join our mailing list to keep up-to-date on all that's happening at Shriners International.