Billy Florence's In Memoriam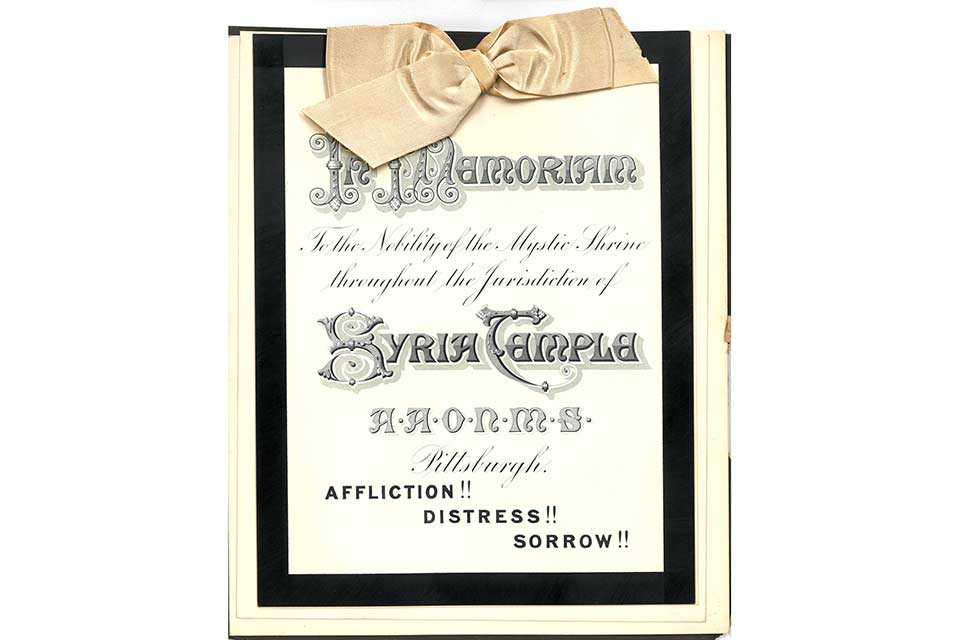 William J. "Billy" Florence, one of the 13 original Masons to become a Shriner, and also considered the co-founder of Shriners International, passed away on November 19, 1891, in Philadelphia.
After the passing of a Shrine leader, temples (chapters) are asked to read an In Memoriam at their next stated meeting. This four-page card stock In Memoriam is affixed together with a bow.
Stay in Touch
Join our mailing list to keep up-to-date on all that's happening at Shriners International.