Shriners Children's Burn Care History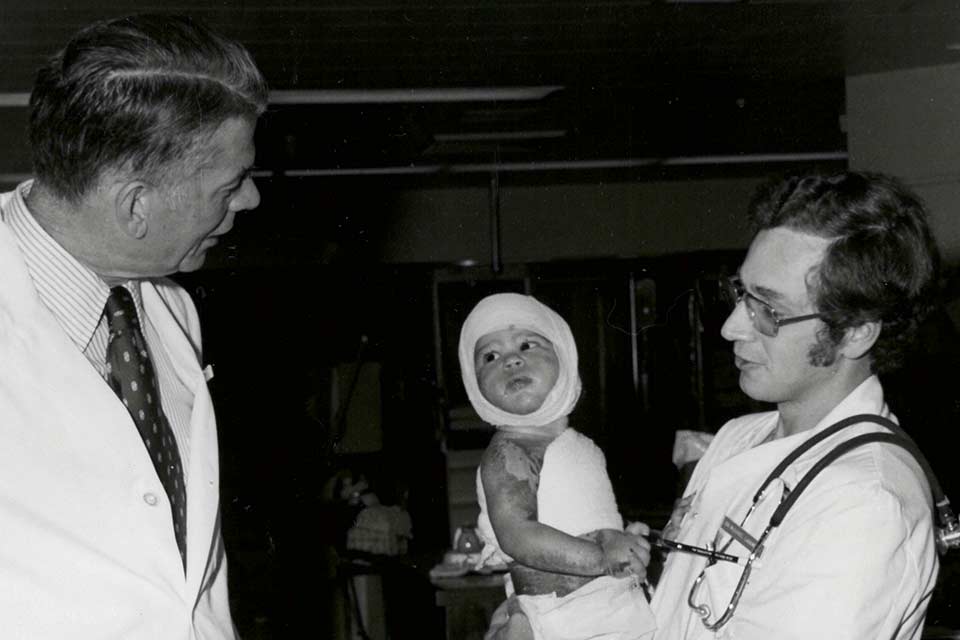 From 1950 to 1960, Shriners Hospitals' funds increased rapidly. At the same time, waiting lists of new patients for admission declined, due to the polio vaccine and other medical advancements. The members of Shriners International found themselves in a position to provide additional services to help children. Leadership formed a special committee to identify other pediatric medical needs. The committee discovered that the only treatment center dedicated to burns in the U.S. was part of a military complex, and it did not specialize in treating pediatric burns. At Imperial Session in Toronto in 1962, the committee offered a resolution to add burn care to the healthcare system's list of specialties. Representatives adopted the resolution by unanimous vote.
When Shriners Children's treated children in those temporary units, the organization constructed new buildings nearby – three 30-bed pediatric hospitals designed to meet the specialty needs of children with burn injuries. At each hospital, staff would remain affiliated with their neighboring universities to better carry out the Shriners Children's three-fold mission of exceptional care, medical research and education. Shriners Children's Galveston opened March 20, 1966; the hospital in Cincinnati opened on February 19, 1968; and the Boston hospital opened November 2, 1968. Shriners Children's Northern California opened in Sacramento, California, in 1997, providing burn care in addition to orthopedic, spinal cord injury, and, later on, cleft lip and cleft palate care.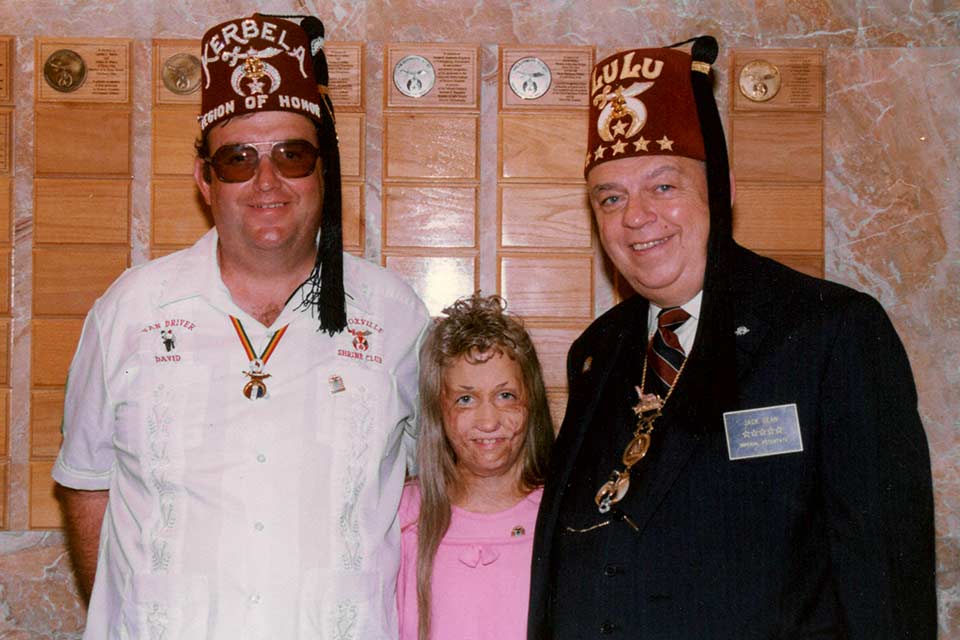 Stay in Touch
Join our mailing list to keep up-to-date on all that's happening at Shriners International.