Pedograph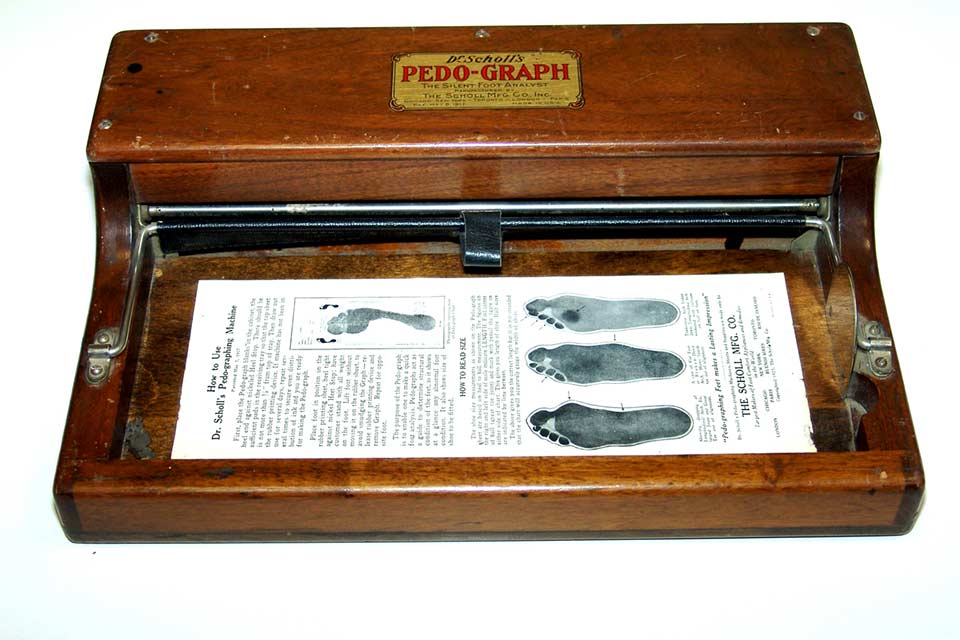 The pedograph was a medical device used at our hospitals to determine the way a patient's foot was placed on the ground. It was patented in 1923 by podiatrist Dr. William Mathias Scholl of the now famous foot care brand, Dr. Scholl's.
The machine worked by pulling down an ink strip, having the child press their foot on it, and then creating an ink impression on a piece of paper. Doctors would then study the results, taking note of pressure points.
The pedograph is on display at Shiners Children's Shreveport, and another is part of the Shriners Children's display at the George Washington Masonic National Memorial in Alexandria, Virginia.
Stay in Touch
Join our mailing list to keep up-to-date on all that's happening at Shriners International.