Patients Become Shriners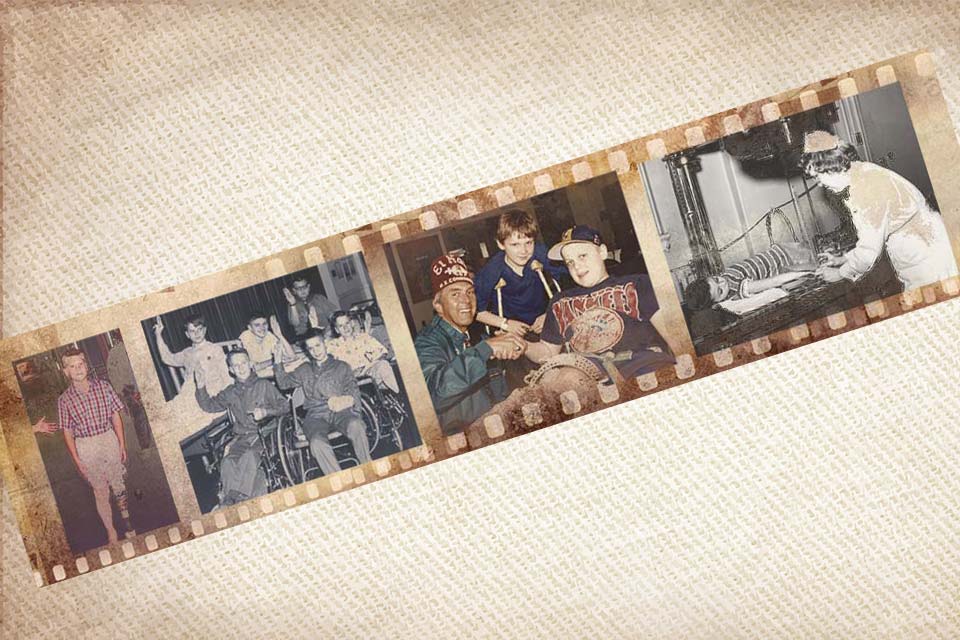 Many Shriners Have Experienced Firsthand the Difference Their Fraternity Can Make
There are as many reasons to become a Shriner as there are nobles in the fraternity. For some, it's a way of giving back to the organization that changed their lives. Shriners who are former patients of Shriners Children's have a deep and special connection to both organizations.
James "Brock" Moore
"When I was 5, I noticed pain in my hip, had trouble running and began to limp. My pediatrician thought I would be ok, but an orthopedic surgeon wanted to do two or three surgical procedures, putting plates and screws throughout my hip joint."
"My parents wanted a third opinion. A family friend suggested the Shriners Hospital in St. Louis, Missouri. Even though I was seen within a month, by the time I got there my gait was off and one leg was shorter than the other. On that first visit, we met a man who would forever change my life. Dr. Perry Schoenecker was, at the time, a pediatric orthopedic surgeon and chief of surgery at St Louis Children's Hospital and Shriners Children's St. Louis."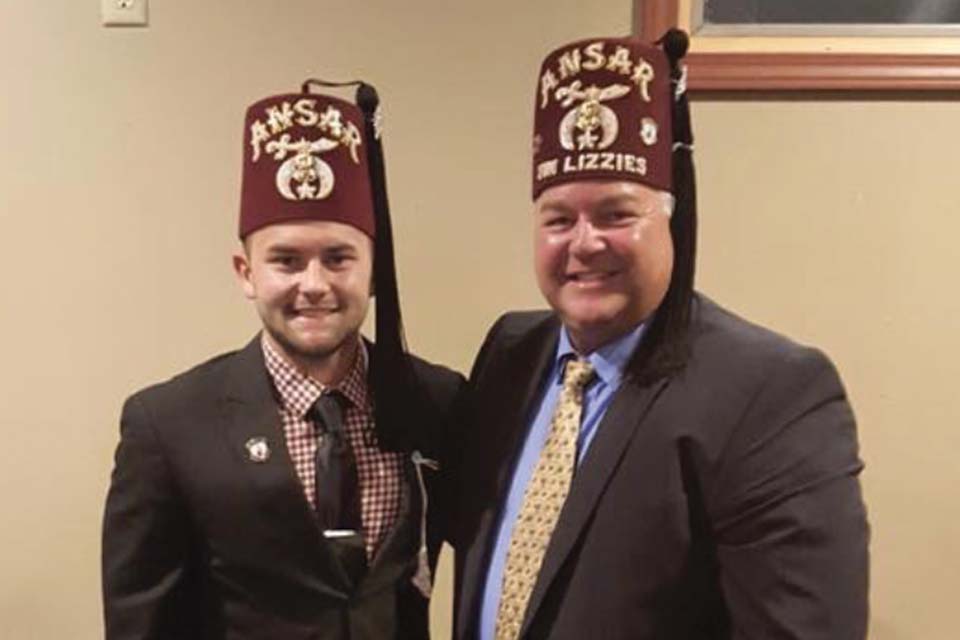 "He gave my parents the true diagnosis of Legg-Calve Perthes disease, a condition that cuts off the blood flow to the femoral heads that sit in your pelvic sockets. It causes excruciating pain. Both of my hips were affected."
"Dr. Schoenecker wanted to pursue a different treatment involving casting and bracing. After an initial surgery, I had three years of casting, followed by wearing fiberglass braces that could be taken off for one hour each day. It was extremely hard for me – so hard that my parents had to put a padlock on the braces so I couldn't take them off. I wore the braces for another two years. When I was 10, I finally got to take the braces off for good, and I was able to put some weight on my legs with assistance from crutches and start physical therapy."
"On August 5, 2012, my family and I went to Shriners Children's for the last time. I was 21. After earning a bachelor's degree in exercise science at Eastern Illinois University, I began the process of becoming a Mason, and in early spring of 2016 I became a member of Ansar Shriners in Springfield, Illinois."
"If it wasn't for Dr. Schoenecker and all the doctors and physical therapists at Shriners Children's, chances are I wouldn't be walking today. I owe them everything."
Lenny Martin
"I was born with a birth defect that led to the amputation of my right foot when I was 1½ years old. I spent the next 17 years visiting Shriners Children's St. Louis for adjustments, check-ups, prosthetics and repairs."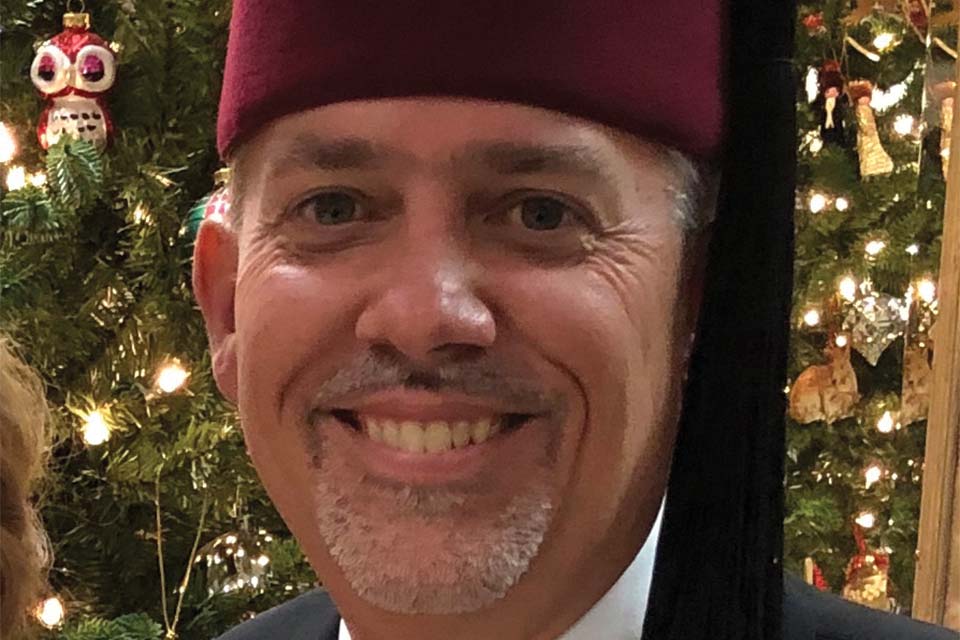 "In college I earned a bachelor's degree in criminology and criminal justice, and I chose to pursue a career in customer service. I had always wanted to be a Shriner to help kids the way the fraternity and the healthcare system helped me. It was my way of trying to pay them back for what they did for me. I became a member of Moolah Shriners in St Louis, Missouri, in June 2006 at the age of 39. I served as temple Potentate in 2016."
"The most important thing about being a Shriner is working to give kids the best chance to lead a "normal" life – just like I've had. I will always be proud and grateful to the Shriners organizations."
Benny Gaffney
"I became associated with Shriners Children's due to an accident I had three months before my fifth birthday. I received excellent care at Shriners Children's Twin Cities for more than 16 years. I had approximately 59 checkups and four surgeries. I received 17 prosthetics, plus countless repairs of the devices. My last visit was March 1, 1999."
"Becoming a Shriner was a major, but not a difficult, decision. I knew I couldn't repay the Shriners or the healthcare system for all the great care that I had received, and I thought the next best thing to do was to become a Shriner!"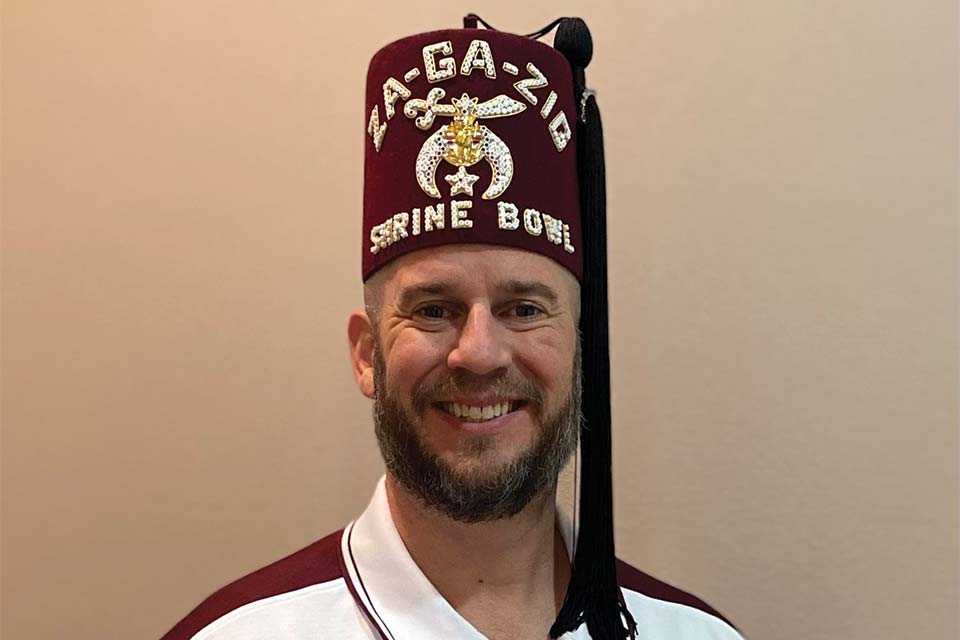 "I became a member of Za-Ga-Zig Shriners in Altoona, Iowa, in spring 2007, at the age of 30. I graduated from the University of Northern Iowa, and I am a business consultant for Nationwide Insurance. I want to help raise awareness and promote our fraternity so we will be able to continue to improve the lives of boys and girls! I am pleased to help with the Iowa Shrine Bowl every year."
Chester "Chet" Fristoe
"As a 17-month-old, I contracted polio, which severely deformed my right foot. In 1967, at age 9, I became a patient at the Shriners Hospital in San Francisco (now Shriners Children's Northern California in Sacramento). Over the next seven years, the doctors there performed four major surgeries on both of my legs. Through physical therapy and re-learning how to walk several times, I'd say they fixed me pretty good."
"After being discharged from the hospital for the final time in 1974, I thought I would never set foot in a Shriners hospital again. Then I met two Shriners in west Sacramento, who asked me if I had hurt my leg (I have a noticeable limp). They loved hearing my story. I asked them how I could be a Shriner. That's all it took."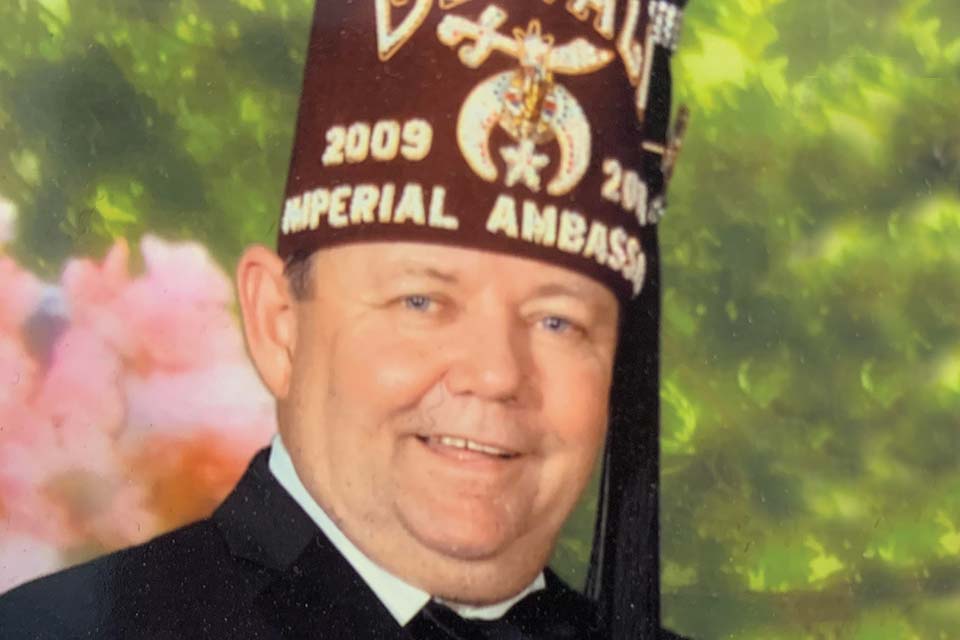 "I became a 3rd degree Master Mason in Union Tehama Lodge #3 in Sacramento in 2005, and joined the Sacramento Scottish Rite and Ben Ali Shriners later that year, at age 47."
"I've been an active member since joining. I'm a Past Captain of the go-kart team, and an Imperial Ambassador for Shriners International, which makes me very proud. I'm also a Past Master of my Masonic lodge. Joining the Shriners has been a true blessing as I've met people from all walks of life that give their hearts and souls to the cause."
Stay in Touch
Join our mailing list to keep up-to-date on all that's happening at Shriners International.