Today's All-Stars, Tomorrow's Legends
In a Glittering New Home in Las Vegas, Shrine Bowl Players Will Shine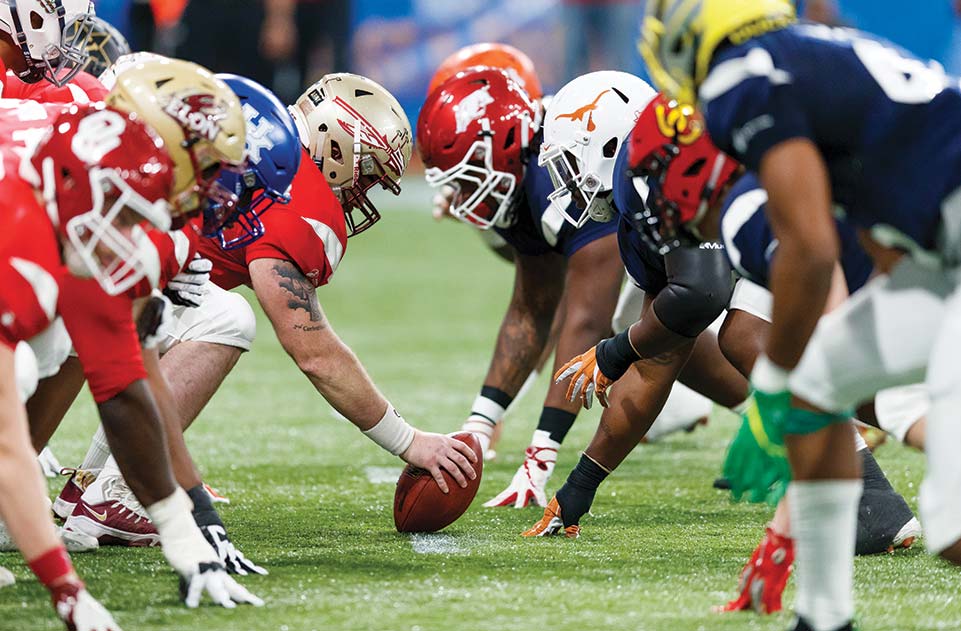 Excitement is building for the 2022 East-West Shrine Bowl. Now part of the NFL's weeklong Pro Bowl festivities, the game takes on a new prominence, raising the profile of our health care system even more and bringing new prospects for some of college football's most talented athletes.
The East-West Shrine Bowl, the longest-running college all-star game in the country, will play its 97th competition on Feb. 3, 2022. But this year won't be like Shrine Bowls of the past. With a new location in Las Vegas, a new partnership with the NFL Pro Bowl, and a host of improvements to the event, the 2022 East-West Shrine Bowl will be the best and most enjoyable ever for players and spectators alike. With the Shrine Bowl's partnership with the NFL Pro Bowl, our players will have the incredible opportunity to meet, interact with, and learn from the best players and coaches in the NFL.
Affordable Family Fun
Game tickets are available starting at only $19. Premium seats are available at the 50-yard line and also include VIP access to an upscale hospitality area that is all-inclusive of food and beverages for $125. Visit shrinebowl.com/tickets to learn more about seating options for the East-West Shrine Bowl.
On Wednesday, Feb. 2, the East-West Shrine Bowl will honor our 2022 Hall of Fame inductees during an elegant banquet at the Luxor Resort. Make your plans to attend this special evening as NFL legends reflect on their East-West Shrine Bowl experiences.
The Bigger Picture
As all Shriners and players know, the East-West Shrine Bowl is not just an all-star game; it's about much more than that. The game benefits the Shriners Children's health care system.
Players have the opportunity to interact with patients, learn their stories, and gain valuable perspective on how they can raise awareness of Shriners Children's and contribute to the effort to improve the lives of children.
---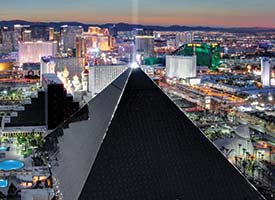 Host Hotel: Luxor Resort
Our host hotel, the 30-story Luxor Resort pyramid, is one of the most recognizable structures in Las Vegas. Accommodations are available for budgets of all sizes. The Luxor Resort is near the game venue, Allegiant Stadium, home of the Las Vegas Raiders. Rates are available as low as $65 (including resort fee) on a first-come, first-served basis until the room block is full.
Visit shrinebowl.com/hotel to learn more and book your room today.
Stay in Touch
Join our mailing list to keep up-to-date on all that's happening at Shriners International.