Double Anniversary in the Twin Cities
Imperial Session 2022 Will be a Celebration of the Fraternity and Philanthropy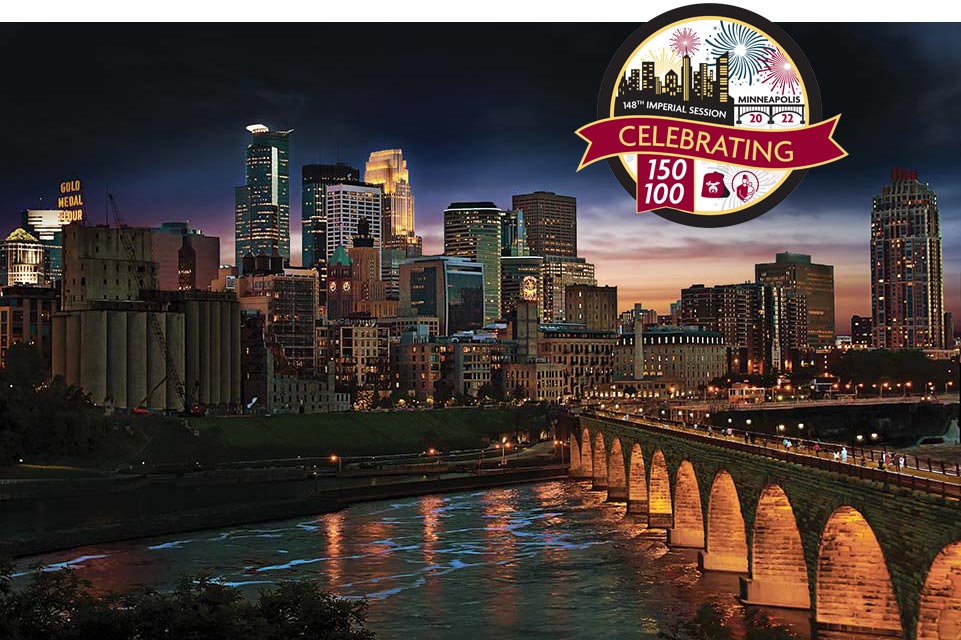 Get ready for a spectacular celebration in the Twin Cities! The 148th Imperial Session of Shriners International will take place in Minneapolis, Minnesota, July 3–7, 2022. All nobles, ladies and their families are invited to join Imperial Sir Bill Bailey and First Lady Debby Bailey for the fraternity's biggest event of the year. This year's Session will be extra special, as the gathering will recognize two milestones: the 150th anniversary of the fraternity and the 100th anniversary of the philanthropy, Shriners Hospitals for Children.
Explore Minneapolis
Minneapolis is a beautiful city with something for everyone: fine dining, theaters, museums, shopping and green outdoor spaces. Take time with family and fellow nobles to explore the area and visit local attractions.
For family fun, check out the Mall of America, where, in addition to shopping and eating, you can enjoy an indoor theme park, play the Escape Game or some mini-golf, or catch a movie or a comedy show. The Science Museum of Minnesota provides opportunities to explore classic exhibits like dinosaurs, experience hands-on activities in the Experiment Gallery or visit several other science galleries.
If you'd rather be outside, visit Minnehaha Park, where you can bring a picnic, go for a hike and admire the stunning 53-foot waterfall. For an afternoon on the water, try Bde Maka Ska Park, a gorgeous lake area with many available activities, including canoe, kayak, boat, paddle board and bike rentals. The Land of 10,000 Lakes also has many other opportunities for hiking, biking, boating, and plenty of patio dining.
Those who enjoy exploring a city's culture can check out Minneapolis' public art and murals, orchestra, history center and theater district. There are countless restaurants, bars and breweries within a few minutes' walk or ride-share away from the Imperial Session hotels.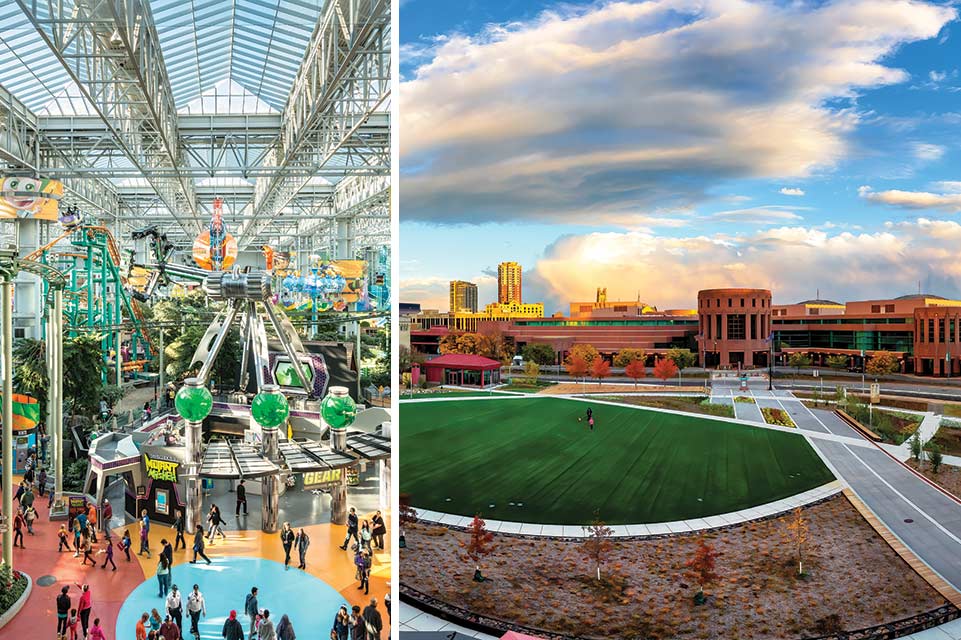 Minneapolis Convention Center
The 2022 Imperial Session will be held in the auditorium of the Minneapolis Convention Center, which is close to the hotels and dining options. The auditorium provides a large, beautiful venue for our Imperial Session. The public opening, pageant, marketing and communications report, Imperial Representatives' Evening and business sessions will be held in this room, while the marketplace and Shriners Zone will be across the hall in Exhibit Hall B. The convention center has convenient skyway access to all three host hotels: the Hilton Minneapolis, Hyatt Regency and Millennium Hotel.
Hope To See You There
The 2022 Imperial Session will be one of fun, fellowship and celebration. Imperial Sir Bill Bailey, First Lady Debby, Director General Jerry Oliver, members of the Imperial Session committee, Orak Shriners and Zuhrah Shriners look forward to welcoming nobles, families and friends to Minneapolis. Come enjoy this fantastic city while celebrating the fun, fellowship and philanthropy that makes Shriners International the greatest fraternity in the world.
Learn more at ImperialSession.com.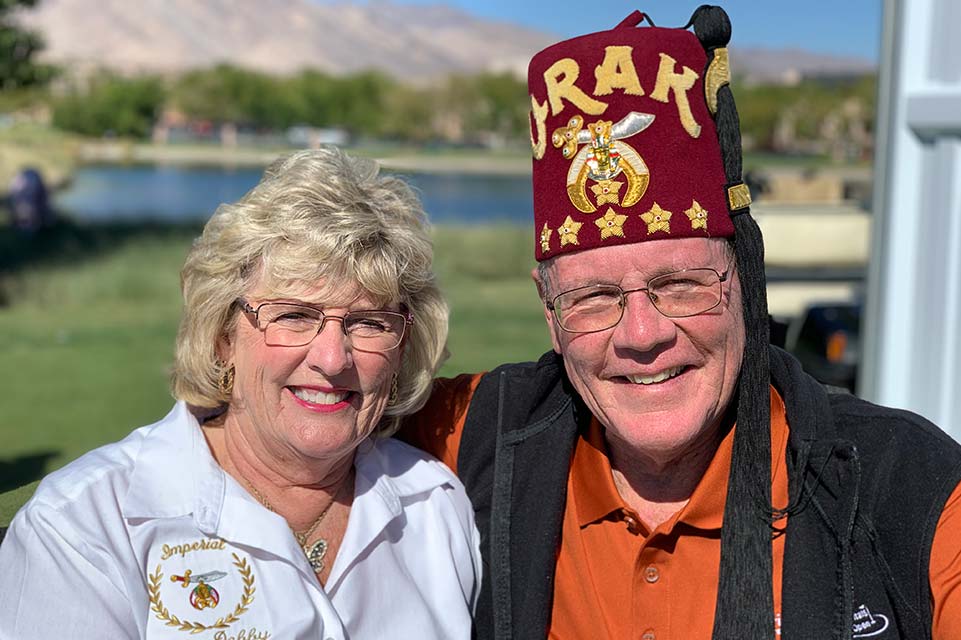 Stay in Touch
Join our mailing list to keep up-to-date on all that's happening at Shriners International.