Burn Awareness Week Kicks Off Annual Burn Prevention Campaign
Shriners Hospitals continues to work to decrease the number of preventable pediatric burn injuries by promoting burn awareness and prevention year-round.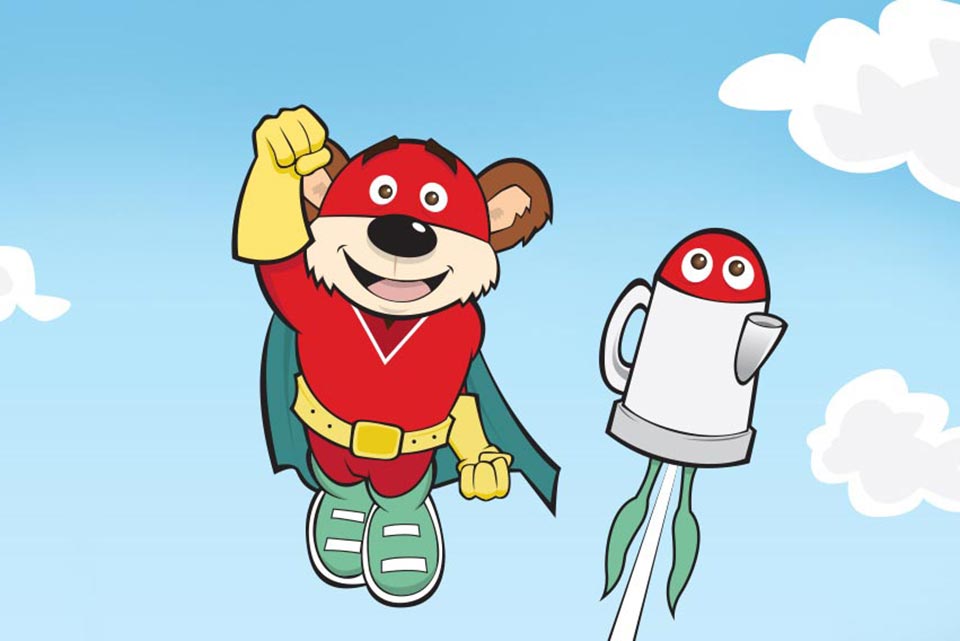 One program in this effort is the annual Burn Awareness campaign. Every year, during the first full week of February, our marketing and communications efforts emphasize Burn Awareness Week, the kickoff of a yearlong educational campaign targeting burn awareness and prevention, including offering free educational materials via our website. The items, including activity books and fact sheets, are designed to be a resource for firefighters, teachers, parents and others concerned with the safety and well-being of children.
We Want Children and Families to Be Burn Aware
The 2022 Burn Awareness Week will take place Feb. 6-12. We are once again using the theme Be Burn Aware, and focusing on preventing burn injuries in the home, because the vast majority of preventable burn injuries continue to occur in residences. Homes are the sites of thousands of burn injuries to children every year, including scalds, fire-related injuries and electrical burns. Many of these incidents might have been easily prevented by following and implementing some basic safety tips.
These educational efforts do have an impact; in the U.S., the occurrence of major pediatric burn injuries has decreased.
Educational Materials Emphasize Burn Awareness and Prevention
The campaign features two child-friendly characters, Boots and Brewster – a caped, cuddly bear and a googly-eyed teapot – who are featured in activity books for children ages 3-7 and 8-12, available in English, Spanish and French. The entertaining duo leads children through the various rooms of a house, pointing out dangers, and sharing ways to easily correct or avoid them.
The coloring pages, word searches, cartoons and other activities are designed to grab children's attention and present the information in a memorable, age-appropriate manner. The campaign also includes various tip sheets and fact cards that emphasize the prevention of scalds, fire-related and electrical burns.
Shriners Hospitals for Children has also created an animated video, Boots and Brewster: The Burn Awareness Pair, which kids are sure to enjoy. In the video, Boots and Brewster take viewers on a fun and educational adventure to help them become more burn aware.
All materials are available for viewing and ordering at beburnaware.org.
We depend on our Shriners to promote the campaign in their local communities in a variety of creative ways, and we are grateful for their support.
Stay in Touch
Join our mailing list to keep up-to-date on all that's happening at Shriners International.