Using Masonic Ideals to Prepare Young Men For the Future
DeMolay International is a Masonic organization for young men ages 12-20 that emphasizes the importance of character and values as it encourages the development of leadership skills.
There is also a program for boys ages 9-11, known as Squires. Like the Shriners organizations, DeMolay International is committed to making the world a better place, and to improving the lives of children whenever possible.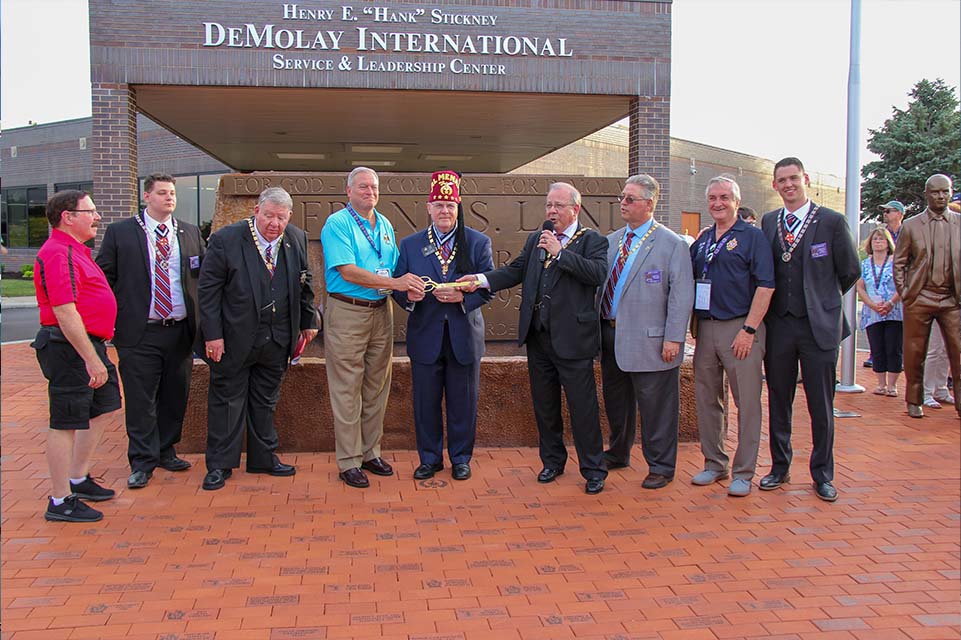 Shared Values and History
Shriners International and DeMolay International have a long history together, going all the way back to the founder of DeMolay International, Frank S. Land, who was a member of Ararat Shriners in Kansas City, Missouri, and served as the temple's Potentate in 1931. Ultimately, he served as Imperial Potentate during the 1954-55 Imperial year.
We are proud to be allied Masonic organizations, and to share the basic Masonic values of brotherly love, relief and truth. DeMolay International is our connection to young men who are great candidates to become Shriners, as well as serve as future Masonic leaders. Over the years, many leaders of Shriners Inter-national have had strong personal ties to DeMolay International. Because of this strong link between the two organizations, Past Imperial Potentate Jim Cain, an honorary Member of DeMolay's International Supreme Council, promoted DeMolay's Centennial Courtyard project during his Imperial year (2018-2019).
Having strong ties and a good working relation-ship between our two organizations is only natural, as we share many of the same goals. Both organizations work tirelessly to make the world a better place; both strive to improve the lives of children; and both organizations work to promote the beliefs and ideals of Masonry, as well as the benefits of being members of Masonic organizations. It is important that we, as Shriners, encourage the young men of DeMolay to continue their Masonic journeys and to consider becoming a Shriner when the time is right.
"I think there is a natural fit for both organizations, and that's why so many of our volunteers, Senior DeMolays, and even our Active DeMolays who are Masons, are Shriners," said Christian Moore, executive director of DeMolay International. "For the DeMolay family, being part of Shriners International is something that many of us are intrinsically drawn to."
Shaping the Lives of Young Men
Each young man takes ownership of his DeMolay experience – from generating ideas, planning events, coordinating logistics, to executing their plans. Tyler Moyer became a member of DeMolay just after his 12th birthday and was an active member until he aged out in 2020. He participated in a range of activities, including flag football, go karting, paintball, dances with sister organizations and road trips to events across the state.
"What I loved about DeMolay is that we did whatever the members wanted to do. If we wanted to go paintballing, for example, we worked with our advisors to plan the event and then went," said Moyer.
"Aside from just those fun things, though, I was able to go to several summer weeklong leadership conferences and a ritual tournament in Texas. DeMolay provided Moyer with both a foundation and opportunities.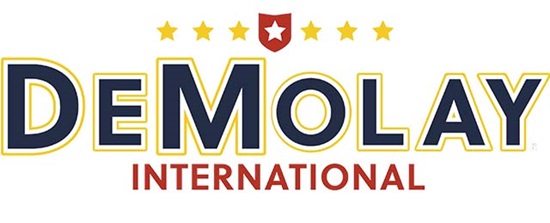 "DeMolay's impact was furnishing me with a solid foundation to build the rest of my life. Our virtues and the way we empower young men through hands-on leadership opportunities are things I constantly reflect on in my daily life. I've been fortunate enough to experience, and learn from, situations many my age haven't, and I'm better off for it. Additionally, our virtues, even today as a Senior DeMolay, give me something to strive toward.
"I'll never be perfect with every virtue, but I will work every day to try to be." Moyer served as International Master Councilor in 2019.
As soon as he reached the required age, Moyer joined Steelton-Swatara Lodge No. 775 in Oberlin, Pennsylvania, and the Valley of Harrisburg Scottish Rite. He became a Shriner at the 2019 Imperial Session in Nashville, Tennessee.
"I always wanted to become a Shriner. Having the opportunity to go through the ceremonial at the Imperial Session in Nashville after just becoming the International Master Councilor felt like the perfect time," said Moyer. "There were two driving factors that I think propelled me to want to join the Shriners fraternity. First, I had so many great DeMolay mentors who were Shriners, and I wanted to continue learning from them in this space. Second, I love the work we do for children through our hospitals."
DeMolay International has approximately 14,000 DeMolays (age 12-21) and Squires (ages 9-11) in over 600 chapters in 30 countries. In addition, there are four independent Supreme Councils (Australia, Brazil, Canada, the Philippines) that are responsible for the chapters and members in their countries.
DeMolay teaches seven core values, known as cardinal virtues, as the basis of good character:
Filial Love
Cherishing parents, and holding their teachings close to the heart
Reverence for Sacred Things
Observing your religious beliefs, while respecting the beliefs of others.
Courtesy
Being courteous to everyone, in public, at home and among friends.
Comradeship
Behaving as brothers with strong ties of loyalty and trust.
Fidelity
Taking care of all the obligations of life.
Cleanness
Being purposeful with words, careful with actions and respectful with thoughts.
Patriotism
Encouraging being patriotic toward one's country.
To learn more please visit Demolay.org.
Stay in Touch
Join our mailing list to keep up-to-date on all that's happening at Shriners International.