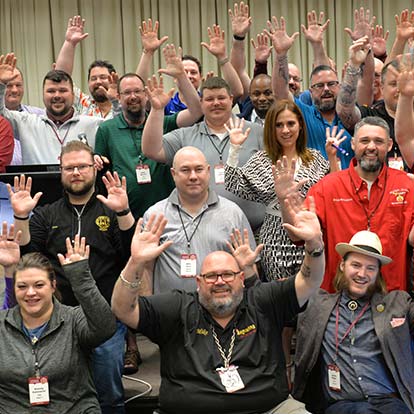 Don't Miss the 2023 Membership & Marketing Conference!
Ready to saddle up for some idea sharing, education and good ole' fellowship in Grapevine Texas? Open to all Nobles and all Masonic Bodies.
Enroll Now!
Thank you for enrolling in the 3rd Annual Membership & Marketing Conference and Masters Class, presented by the Shriners International Education Foundation (SIEF) Noble Academy. Please visit the event pages for additional details and information.
If you have any questions, please contact Bryan Harrison, chief membership development officer, bcharrison@shrinenet.org.
We look forward to learning and growing with you in 2023!
Contact Us
Questions, comments or concerns? Please submit a form with your questions and we'll get back to you as soon as possible.
Stay in Touch
Join our mailing list to keep up-to-date on all that's happening at Shriners International.