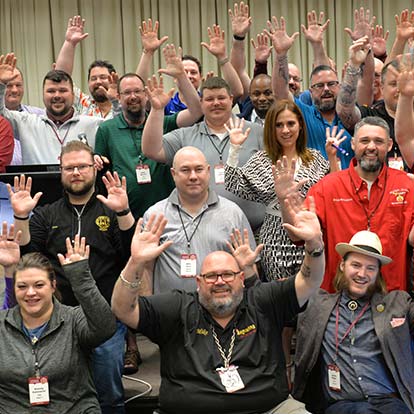 Don't Miss the 2023 Membership & Marketing Conference!
Ready to saddle up for some idea sharing, education and good ole' fellowship in Grapevine Texas? Open to all Nobles and all Masonic Bodies.
Enroll Now!
Collaborate with Us
Fun and Fellowship is the Shrine's founding principle and serves as a primary member benefit. Equally important is how we have fun and fellowship. For temples, clubs, and units to remain relevant, recruit new members, and retain existing members we must empower members, especially recently created Nobles, to create new ways to have Fun and Fellowship based on their interests. In this spirit, Shriners International is pleased to share critical research during the 2022 Imperial Session Membership Summit to help guide temple, club, and unit leadership to determine the areas of interest that their members and prospective members seek to have Fun, Fellowship, and Philanthropy. All Shrine members, including Recorders, Temple Divans, Club and Unit leaders, and general nobility are encouraged to attend. This year the Membership Summit will take place on Sunday, July 3rd from 9 am to 11 am in the Minneapolis Convention Center, room 102 D, E, F. To register please click here.