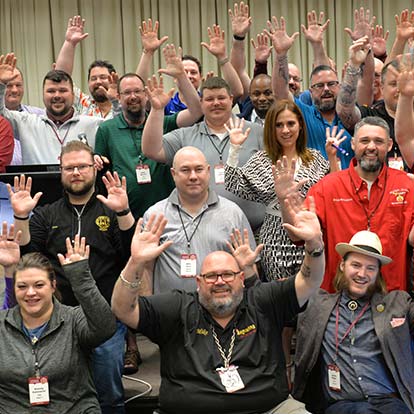 Don't Miss the 2023 Membership & Marketing Conference!
Ready to saddle up for some idea sharing, education and good ole' fellowship in Grapevine Texas? Open to all Nobles and all Masonic Bodies.
Enroll Now!
Celebrate Masonic Leadership
In celebration of the great relationship we enjoy with our Masonic leadership, each year the Shriners International leadership team hosts a summit discussion for all of the current Grand Masters in attendance at Imperial Session. This year, the by-invitation-only event will be held in the Minneapolis Convention Center, room 102 D, E, F on Tuesday, July 5th from 9:30 am to 11:30 am. We enthusiastically anticipate the great sharing of ideas and courtesies, as we endeavor to come up with new and profound methods of growing Masonry.